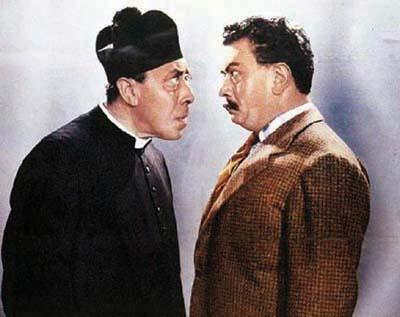 Per capire bene il carattere degli italiani è necessario familiarizzare con alcuni concetti. Prima "l'arte d'arrangiarsi" che vuol dire in inglese: "the art of getting by" or "the art of making something from nothing". Per esempio nei tempi difficili, quando qualcuno si trova senza molte risorse materiali, soldi o prospettive di lavoro, c'è questo concetto che è possibile vivere usando un po' di creatività e astuzia, anche se a volte vuol dire trovare piccole scappatoie o aggirando alcune regole. Un altro concetto si deve capire è il "fare una bella figura". In poche parole fare la bella figura significa non mostrare i tuoi "panni sporchi" in pubblico, ma invece mostrare il tuo lato positivo per mantenere le apparenze, anche se le cose non vanno bene.
Un'altra cosa per capire bene il carattere degli italiani è la relazione fra gli opposti o l'abilità di mettere da parte le differenze tra due persone con ideologie diverse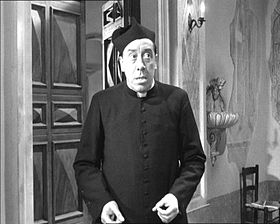 per trovare un punto in comune per vivere insieme pacificamente. Un bell'esempio di questo sarebbe il conflitto tra i comunisti e la chiesa cattolica dopo la guerra mondiale e il modo in cui entrambe le ideologie hanno coesistito; sembra che gli italiani abbiano un talento per mettere a parte differenze per andare d'accordo anche se a volte sono nemici.
In una serie di storie di Don Camillo, scritte dal giornalista Giovannino Guareschi, quest'idea, che gli opposti possono incontrarsi e trovare un terreno comune e un rispetto reciproco, è ben esaminata. Recentemente ho guardato alcuni film, girati negli anni cinquanta basati sulle storie di Guareschi e li ho trovati molto illuminanti. Prima di tutto adoro le espressioni di Don Camillo e il suo viso equino. I film, in bianco e nero, descrivono lo stile di vita tipico di un piccolo villaggio italiano dopo la guerra. I film che ho guardato sono "Don Camillo" (1952) e "Il ritorno di Don Camillo (1953). Oltre a l'aspetto comico e la pagliacciata, mi è piaciuto il rapporto complicato tra gli avversari Don Camillo, un prete molto simpatico che anche lotta con i suoi difetti umani, e Peppone capo della locale sezione del Partito Comunista Italiano e sindaco del paesello, una persona severa ma che ha un rispetto per la chiesa. Fin dal inizio c'è un rapporto contraddittorio tra loro: Don Camillo condanna l'ideologia di Peppone ma non la persona; Peppone sostiene comunismo e modernità, ma ha una grande rispetto per Don Camillo e sa perfettamente a chi rivolgersi per questioni di famiglia e di correttezza morale. Col tempo l'amicizia si sviluppa ed entrambi i protagonisti si rendono conto che mettendosi insieme, possono raggiungere i loro obbiettivi e nei momenti di necessità, la bontà di animo li lega insieme.
C'è una linea sottile tra amore e odio e sembra che gli Italiani sappiano come mantenere l'equilibrio, attingendo sulla gentilezza dello spirito umano, mentre mantenendo apparenze in un modo, a volte furbo.
Guardate questo bel film clip dal perché un assaggio del rapporto complicato tra Don Camillo e Peppone.