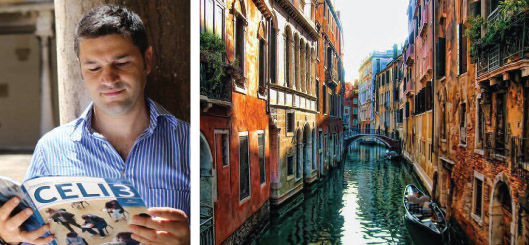 If you would like to make a reservation, click on form link above and indicate your first, second & third choices for an Italian Language Homestay along with dates and language level. Melissa will respond as soon as she receives the form. If for some reason you don't hear back immediately, please send a follow up email to Homestay@studentessamatta.com
Michele Lenzerini Homestay in Venezia, in Cannaregio quarter. Michele is the director of Easy Italian Language & Art School in Venice. By being a guest in the home of Michele and his girlfriend you will live like a Venetian and have the instruction of professional Italian teachers every day. With their expert guidance you will be put in direct touch with Italian language and culture. Michele, with the help of a qualified Art History teacher offers also Art History courses. He will show you the real Venice and together, in the summer months you will attend the popular sagras and festivals. Not only will your Italian improve quickly, you will broaden your understanding of Venice's unique art, architecture and culture. Michele's homestay is set in the historic district of Cannaregio, so you will have access to lovely Venice day and night and you will have the opportunity to walk through the beautiful squares, the narrow streets and explore the city to your heart's content.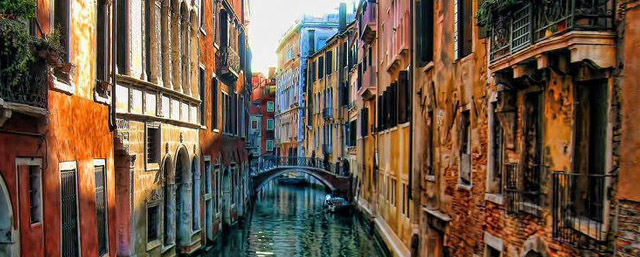 To get started, you can choose between two programs – one program devoted just to language and the other that combines Language and Art History. Michele is very flexible and can customize your language
learning experience in Venice to suit your specific language learning needs. 
Italian Language Instruction only
– One week  in the Italian language teacher house
( Sunday Evening – Sunday afternoon)
– Breakfast and dinner included
– 15 hours Italian language course
– Single room with desk, radio, and wardrobe.
– "Bacaro culture tour" Vino e cicchetti Cultural lesson or Venetian cultural tour included in the price.
Italian Language Instruction and Art History Lessons
– One week  in the Italian language teacher house ( Sunday Evening – Sunday afternoon)
– 15 hours Italian language course
– 6  hours Art History Lessons with our qualified teacher ( A2 Levels Italian language required)
– Single room with desk, radio, and wardrobe.
– Murano / Burano Cultural Tour
– Breakfast and dinner included
To Book a Homestay with Michele in Venice: Please fill out the form or contact melissa@studentessamatta.com