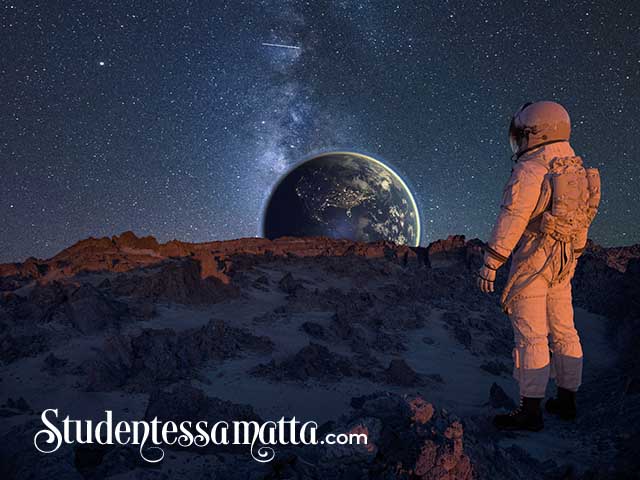 Noi camminiamo sulla Luna come Armstrong —  una canzone di Pago
---
Durante i miei allenamenti di yoga del mattino e ascoltando il mio Spotify Daily Mix italiano, ho scoperto una canzone chiamata "Armstrong" dall'artista musicale Pago. Il testo ha catturato la mia attenzione; il brano scorre facilmente e ti mette di buon umore. Mi piacciono in particolare i passi immaginativi. 
While doing my morning yoga workouts and listening to my Italian Spotify Daily Mix, I discovered a song called "Armstrong" by the music artist Pago. The lyrics caught my attention; the tune flows easily and puts you in a good mood. I especially like the fanciful passages. 
---
Ti passo a prendere in un'altra vita
Andiamo al cinema o magari su Andromeda
---
Stasera ti porto su Marte
Guardiamo dall'alto questa città
Quello che avevo l'ho perso
In un buco nero sopra il pavimento
---
Stasera ti porto a un concerto
Perché ho bisogno di musica
E se gli altri stanno ballando
Noi camminiamo sulla Luna come Armstrong
---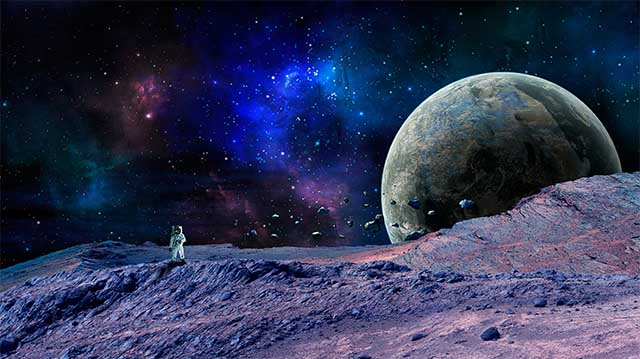 Facendo un piccolo controllo su Pago, ho scoperto che questa canzone è stata nominata per il Festival di Sanremo dello scorso anno. Pago è lo pseudonimo di Pacifico Settembre, cantante e personaggio televisivo italiano. È nato a Quartu Sant'Elena, una Comune di Cagliari in Sardegna. La canzone "Armstrong" è stata scritta da Paolo Caruccio ed è stata realizzata da lui. Ti invita a seguire i tuoi sentimenti nel profondo dell'universo ed esplorare l'amore da una prospettiva più alta.
Doing a little background check on Pago, I discovered that this song was nominated for last year's Sanremo Festival. Pago is the pseudonym of Pacifico Settembre, an Italian singer, and television personality. He was born in Quartu Sant'Elena, a comune of Cagliari in Sardinia. The song "Armstrong" was written by Paolo Caruccio and produced by him. It invites you to follow your feelings deep into the universe and see and explore love from a higher perspective.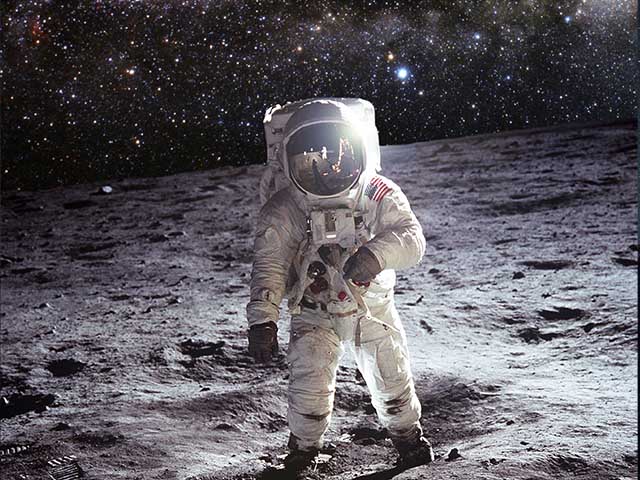 Per sapere di più su Pago, aka Pacifico Settembre guardi questo video "Perché è famoso Pago?"
To learn a bit more about Pago, aka Pacifico Settembre watch this video entitled: "Why is Pago famous?"
Other hit songs by Pago
"Parlo di te"
"Non cambi mai"
---
"Armstrong" di Pago — il testo della canzone
Ecco il testo della canzone "Armstrong." Ascolta la voce registrata di Neil Armstrong, il primo astronauta a camminare sulla luna, all'inizio e alla fine della canzone.
Here are the lyrics for the song "Armstrong." Listen for the recorded voice of Neil Armstrong, the first astronaut to walk on the moon, at the song's beginning and end.
Ti passo a prendere in un'altra vita
Andiamo dal cinese o sopra un altro pianeta
Per anni luce ho passato le sere
A mischiare galassie nello stesso bicchiere
Scusa la faccia sbattuta
Sono arrivato di corsa con l'ultimo tram
Che passa per la Via Lattea
Che passa per le mie frasi a metà
Stasera ti porto su Marte
Guardiamo dall'alto questa città
Quello che avevo l'ho perso
In un buco nero sopra il pavimento
Stasera ti porto a un concerto
Perché ho bisogno di musica
E se gli altri stanno ballando
Noi camminiamo sulla Luna come Armstrong
Ti passo a prendere in un'altra vita
Andiamo al cinema o magari su Andromeda
Tu che cammini veloce per strada
In mezzo a corpi celesti con le scarpe di Zara
Scusa la giacca sbagliata
Rischiavo anche di perdere l'ultimo tram
Che ferma per la felicità
Che ferma solo una volta
Stasera ti porto su Marte
Guardiamo dall'alto questa città
Quello che avevo l'ho perso
In un buco nero sopra il pavimento
Stasera ti porto a un concerto
Perché ho bisogno di musica
E se gli altri stanno ballando
Noi camminiamo sulla luna come Armstrong
Camminiamo sulla luna come Armstrong
Lo vedi la terra è un puntino minuscolo
Un abbraccio in orbita
E tutti i problemi non pesano niente
È una questione di gravità
Tutti i problemi non pesano niente
Se tu resti qua
Stasera ti porto su Marte
Guardiamo dall'alto questa città
Quello che avevo l'ho perso
In un buco nero sopra il pavimento
Stasera ti porto a un concerto
Perché ho bisogno di musica
E se gli altri stanno ballando
Noi camminiamo sulla luna come Armstrong
---