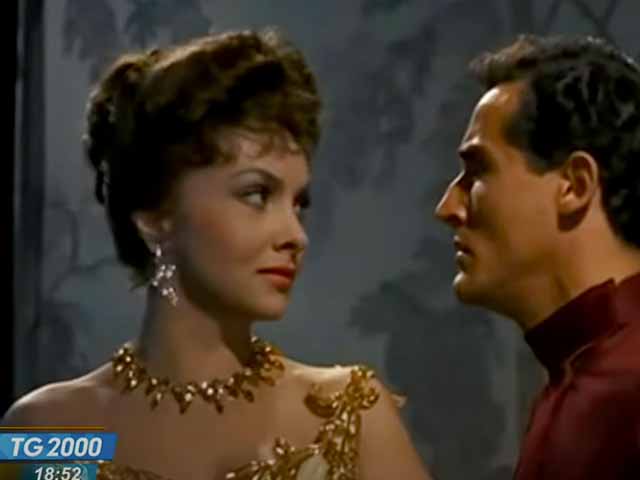 Gina Lollobrigida una vera artista
in ogni senso della parola
Gina Lollobrigida, lo star del cinema italiano è scomparsa. 
Gina Lollobrigida, the Italian star of the cinema, has died.
---
È successo ieri, Mercoledì 18 gennaio. La diva italiana aveva 95 anni. Più ricordata come una modella e attrice – una vera bomba, molto sexy e seducente, Gina Lollobrigida era una donna di talenti incredibili che comprendeva tutte le arti – cinema, fotografia e e scultura. 
It happened yesterday, Wednesday, January 18th, 2023. The diva was 95 years old. Most remembered as a model and actress – a bombshell, sexy and seductive, Gina Lollobrigida was a woman of incredible talent that included all the arts – cinema, photography, and sculpture.
Gina Lollobrigida nacque a Subiaco il 4 luglio 1927, in una famiglia di produttori di mobili che persero tutti i loro beni durante la guerra. Dalle ceneri, si alzò per diventare una delle attrici più importanti della sua generazione e divenne una star internazionale.
Gina Lollobrigida was born in Subiaco on July 4, 1927, into a family of furniture manufacturers who lost all their assets during the war. From the ashes, she rose to become one of the most important actresses of her generation and became an international star.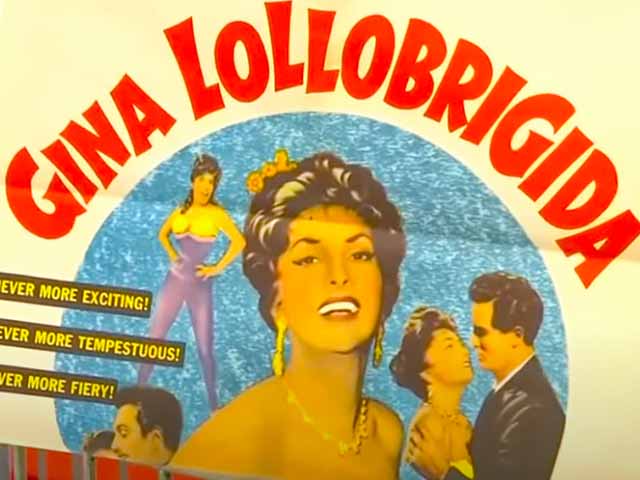 "Lollo" come tutti la chiamavano, ha avuto una carriera molto lunga, che ha cominciato quando era nient'altro che un adolescente che compare in romanzi fotografici. Nel 1944, Gina si trasferì a Roma, dove si iscrisse all'Istituto di Belle Arti per continuare gli studi. Per sbarcare il lunario, iniziò a lavorare nei ristoranti locali intorno a Roma, disegnando caricature a carbone. Poi si iscrisse alla Miss Italia 1947, si classificò terza, dopo Lucia Bosè e Gianna Maria Canale. 
"Lollo," as everyone called her,  had a very long career, which began when she was no more than a teenager appearing in photo novels. In 1944, Gina moved to Rome, where she enrolled in the Institute of Fine Arts to continue her studies. To make ends meet, she began to work in local eateries around Rome, drawing charcoal caricatures. Enrolling in the 1947 Miss Italy competition, she finished third, after Lucia Bosè and Gianna Maria Canale. 
Nel suo modulo di registrazione, sotto "aspirazioni" Gina ha scritto in elegante scrittura corsiva: "Farò qualcosa di serio con le mie capacità."
In her registration form, under the heading "aspirations," Gina wrote in elegant cursive handwriting, "I will do something serious with my abilities."
Sophia Loren, una collega del cinema, quando ha saputo della scomparsa di Gina ha risposto che era: "profondamente scossa e addolorata."
When she learned of Gina's passing, Sophia Loren, a colleague of the cinema, responded that she was "deeply shaken and saddened."
---
La carriera cinematografica di Lollobrigida.
Lollobrigida's film career.
---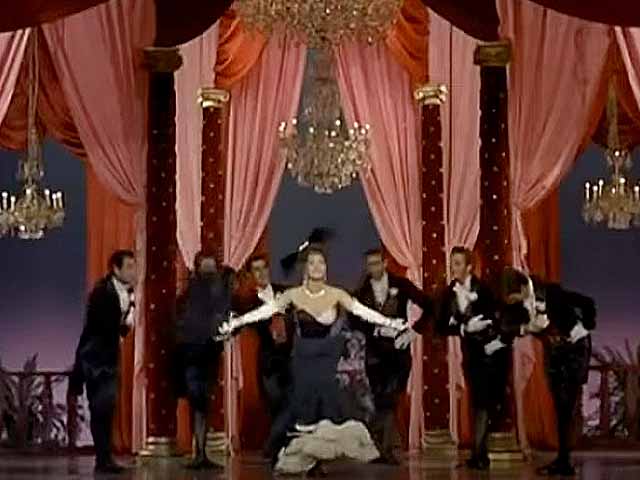 La carriera cinematografica di Lollobrigida è iniziata per caso, quando i talent scout cercavano possibili attori tra la gente per strada. Fu Vittorio de Sica, sicuro del suo potenziale artistico, a convincerla a concentrarsi sul cinema. Negli anni Cinquanta iniziarono i primi successi nel cinema e ebbero molti affascinanti protagonisti maschili come Vittorio Gassman, Humphrey Bogart, Tony Curtis, Anthony Quinn, Tyrone Power e Rock Hudson. È andata una volta a Hollywood, accentando un invito del miliardario Howard Hughes, in quel epoca produttore e scopritore di dive come Jane Russell. Ma dopo aver scoperto che stava per essere chiusa in una gabbia d'oro, è tornata a Roma.
Lollobrigida's film career started by chance when talent scouts were looking for possible actors in the streets. It was Vittorio de Sica, confident of the young girl's artistic potential, who convinced her to focus on cinema. In the fifties, the first successes in films began and had many charming male protagonists such as Vittorio Gassman, Humphrey Bogart, Tony Curtis, Anthony Quinn, Tyrone Power, and Rock Hudson. She went once to Hollywood, where billionaire Howard Hughes, a producer, and discoverer of divas like Jane Russell, invited her. But upon discovering that she was about to be locked in a golden cage, she returned to Rome.
L'attrice diventa fotografo e scultrice
The actress becomes a photographer and sculptor
---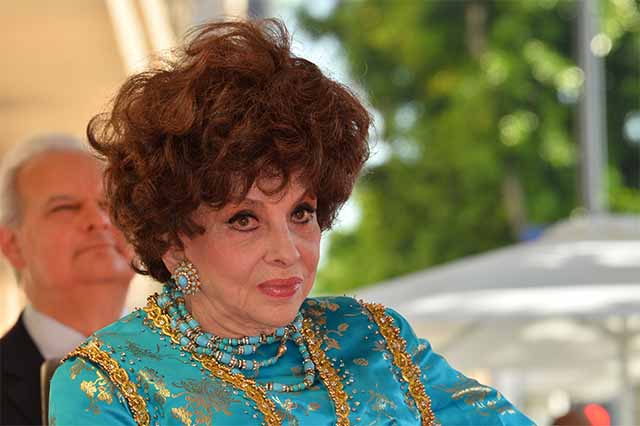 Non solo un'attrice del cinema, ma Gina è stata anche fotografa e scultrice di altissimo livello. Instancabile viaggiatrice, scattò fotografie in tutto il mondo. Ha pubblicato otto libri di fotografie, e nel 1973, il suo libro Italia mia ha ricevuto il premio Nadar come il miglior libro fotografico dell'anno, con più di 300 mila copie vendute nel mondo. Ha anche continuato a fare tre documentari artisticamente acclamati. 
Not only an actress in the cinema, but Gina was also a photographer and sculptor of the highest level. A tireless traveler, she took pictures all over the world. She published eight books of photographs, and in 1973, her book Italia mia received the Nadar award as the best photographic book of the year, with more than 300 thousand copies sold in the world. She also went on to make three artistically acclaimed documentaries.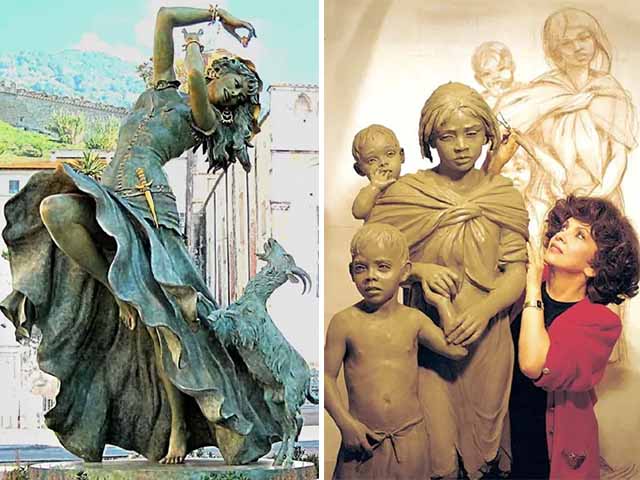 Dal 1990 riprende a pieno l'attività di scultore, trascurata per il cinema. Da quando ha realizzato più di sessanta sculture, alcune delle quali di marmo. Nel 1996 diventa Accademico Onorario dell'antica Accademia delle Arti del Disegno di Firenze. Dal 1990 crea le sue opere soprattutto nell'atelier di Pietrasanta, in Versilia, di cui è cittadino onorario. Nel 2008 il complesso di Sant'Agostino e la centrale Piazza Duomo di Pietrasanta hanno ospitato il ricco itinerario artistico di Gina Lollobrigida, attraverso l'esposizione di marmi, bronzi e fotografie.
From 1990 onward, she resumed her activity as a sculptor, which she had neglected for the cinema. Since then, she has created more than sixty sculptures, some of them in marble. In 1996 she became an Honorary Academic of the ancient Academy of the Arts of Drawing in Florence. Since the 1990s, she has created her art, especially in the atelier of Pietrasanta, in Versilia, of which she was an honorary citizen. In 2008 the complex of Sant'Agostino and the central Piazza Duomo di Pietrasanta hosted the rich art itinerary of Gina Lollobrigida through the exhibition of marbles, bronzes, and photographs.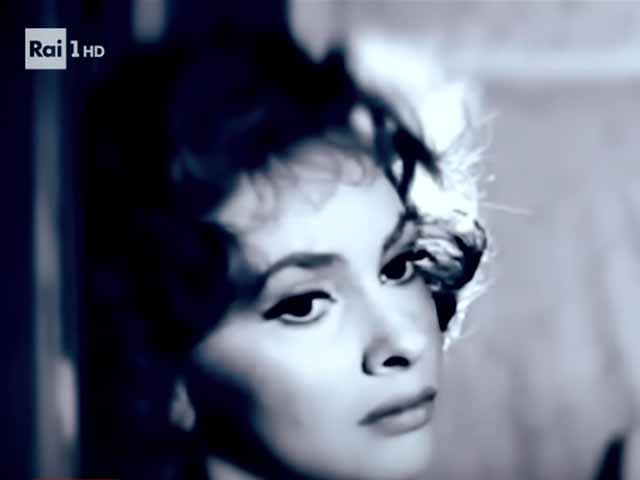 Diva di un'altra generazione, la sua eredità artistica continuerà a vivere attraverso il cinema, la fotografia e la scultura.
A diva from another generation, her artistic legacy will continue
to live on through film, photography, and sculpture. 
---
---
---