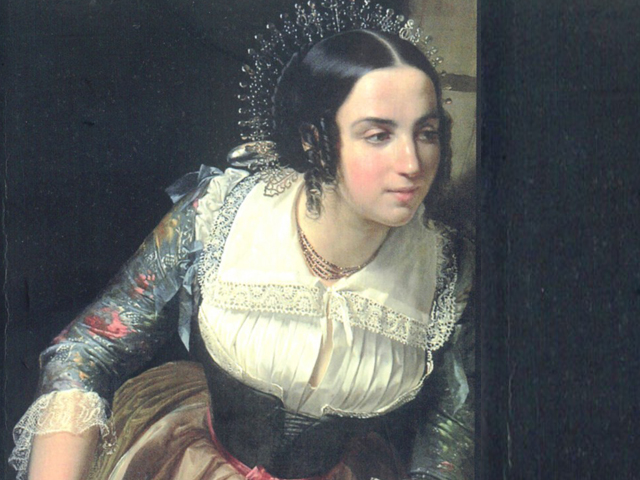 Era da un bel po' volevo che mettere in evidenza "Promessi Sposi" di Alessandro Manzoni qui sul blog. Si tratta della quintessenza della letteratura italiana che è stata pubblicata nel 1827 in tre volumi. È infatti  considerato il più famoso e ampiamente letto romanzo scritto in lingua italiana.
For a while now I have wanted to highlight Alessandro Manzoni's Promessi Sposi here on the blog. It is a quintessential piece of Italian literature that was published in 1827 in three volumes. It has in fact been called the most famous and widely read novel of the Italian language.
Ambientato in Lombardia durante l'occupazione spagnola della fine degli anni mille sei cento venti, I Promessi Sposi racconta la storia di due giovani innamorati, Renzo e Lucia, ai quali è impedito di sposare dal barone locale di don Rodrigo, che desidera per se stesso Lucia. Costretti a fuggire, gli amanti sono crudelmente separati e devono affrontare molti pericoli, tra cui la peste, la carestia e la prigionia, e si confrontano con una serie di strani personaggi – la misteriosa Monaca di Monza, il fervente padre Cristoforo e il sinistro "innominato"– durante la loro lotta per riunirsi. È una storia di passione duratura. Si tratta di un'esplorazione d'amore, di potere e di fede in mezzo a un panorama di vorticosa emozioni umane, vizi e virtù.
Set in Lombardy during the Spanish occupation of the late 1620s, The Betrothed tells the story of two young lovers, Renzo and Lucia, prevented from marrying by the local baron Don Rodrigo, who desires Lucia for himself. Forced to flee, they are then cruelly separated, and must face many dangers including plague, famine, and imprisonment, and confront a variety of strange characters – the mysterious Nun of Monza, the fervent Father Cristoforo, and the sinister 'Unnamed' – in their struggle to be reunited. It is the story of enduring passion. It is an exploration of love, power, and faith set against a panorama of whirling human emotions, virtues, and vices.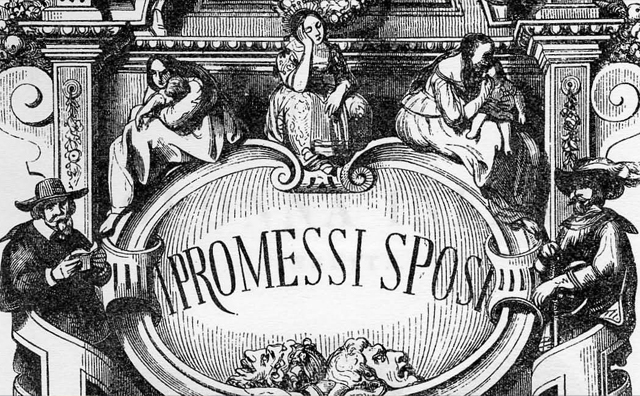 Il libro originariamente ha avuto molte bozze e revisioni e ci sono state polemiche su ciò che avrebbe dovuto essere pubblicato in lingua letteraria. Manzoni era saldamente a favore del dialetto Fiorentino e "dopo aver lavato il suo vocabolario sulle rive dell'Arno" – come diceva lui, ha rivisto la lingua del romanzo per la sua ripubblicazione nel 1842.
The book originally went through many drafts and revisions and there was some controversy as to what the standard literary language of the book should be. Manzoni was firmly in favor of the dialect of Florence and, after washing his vocabulary on the banks of the Arno (as he put it), he revised the novel's language for its republication in 1842.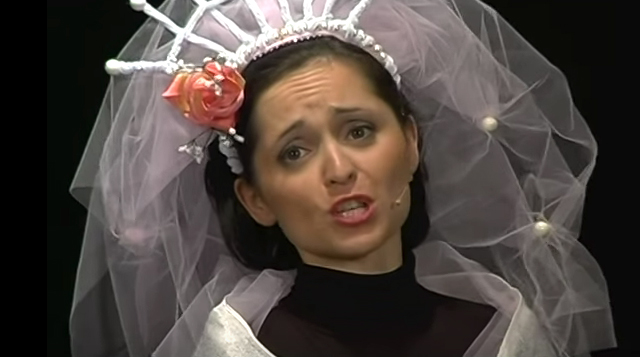 Dal momento del pubblicazione del libro ci sono state molte edizioni e satire, così come un'opera sviluppata da Amilcare Ponchielli. Ci sono state molte versioni cinematografiche, nonché una teleromanzo dal titolo 'Renzo e Lucia'.
Since the book's publication, there have been many editions and republications as well as an opera developed by Amilcare Ponchielli. There have also been many film versions as well as a TV drama entitled "Renzo and Lucia".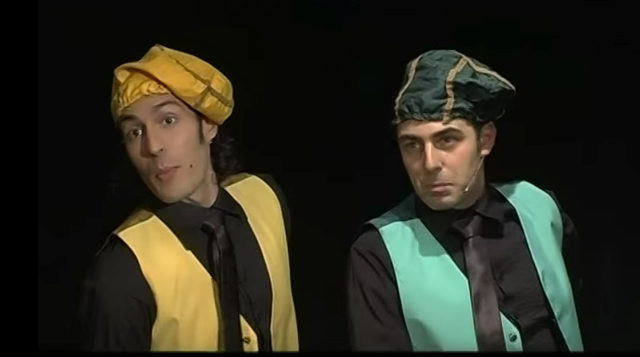 Un adattamento che trovo particolarmente divertente può essere visto in un video – la creazione di Lorenzo Scuda e Davide Calabrese. Per tutti voi troppo pigri per leggere i tre volumi del romanzo di Manzoni…ecco un modo per conoscere la trama in solo dieci minuti!
One adaptation that I find particularly amusing can be viewed in a video created by Lorenzo Scuda e Davide Calabrese. For all you too lazy to read Manzoni's three-volume novel here is a fun way to catch up on Mazoni's plot in just 10 minutes!