O mio dio! Twitteroni: una pasta per la generazione di social media!
OMG! Twitteroni: it's pasta for the social media generation!
Buon pesce d'aprile! Avete creduto davvero che c'è una pasta speciale per "la generazione di Twitter"? Siete stati ingannati? Questa è stata la notizia principale di SACLA Italia un anno fa. Il 1 Aprile hanno annunciato al mercato anglosassone la notizia che stavano producendo un nuovo tipo di pasta chiamata "Twitteroni", una pasta a forma di lettere e di hashtag. Boh, io quasi quasi ho creduto alla bufala. Le migliori barzellette, dopo tutto, sono quelle che potrebbero essere vere!
Happy April Fool's Day! Did you really think they were making a special pasta just for the "Twitter generation"? Did you fall for that? This was SACLA Italia's lead news story just a year ago. They announced to the English market on April 1st the news that they were producing a new kind of pasta called "Twitteroni" pasta in the shape of letters and hashtags. I pretty much fell for the hoax. The best jokes, after all, are the ones are could be true!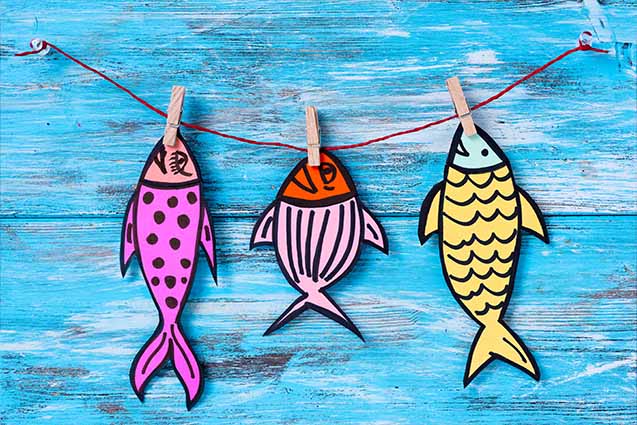 Il pesce d'aprile è un fenomeno universale e moderno ma sorprendentemente ha in realtà le radici che risalgono alla mitologia classica e ai tempi del martirio cristianano. Sembra che, come i nostri antenati continuiamo a goderci una buona battuta. Comunque oggi gli autori degli scherzi non sono solo le persone qualsiasi, ma le agenzie di news credibili, le aziende rispettabili e i siti web imponenti che creano confusione ad un livello globale. Ecco alcune bufale che ho trovato particolarmente divertenti.
April Fool's day is a universal modern phenomenon, but surprisingly it actually has roots that go all the way back to classical mythology and early Christian martyrdom. It seems that like our ancestors we still love a good joke. In fact today mass media and the internet have become the means of propagating universal April fool's jokes. Even serious news services, reputable companies, and websites have joined in the act to create mass confusion. Here are some choice hoaxes that I found particularly funny.
Il 1 Aprile 1957 il canale Panorama della BBC rivelò agli spettatori una notizia sensazionale: gli spaghetti crescono sugli alberi. Il documentario spiegava come questo tipo di pasta venisse coltivata a Lugano e in zone di Ticino.
On April 1, 1957, the BBC channel Panorama revealed to viewers the sensational news that spaghetti grows on trees. The documentary explained how this type of pasta was grown in Lugano and the surrounding areas in Ticino.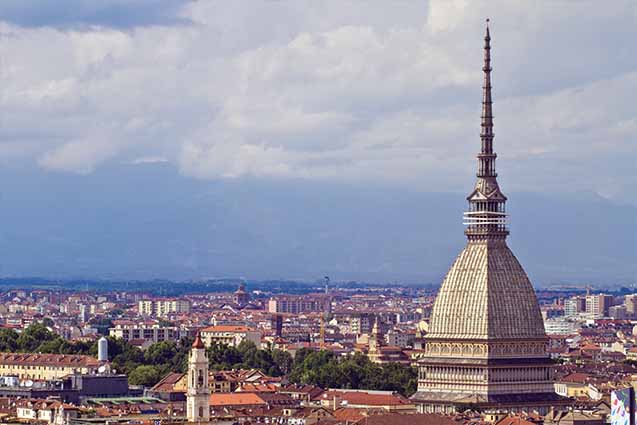 "Più corta per qualche giorno" ha scritto la Gazzetta del Popolo nel 1975 riferendosi alla Mole Antonelliana (un famoso edificio a Torino): in riferimento alla rimozione dei piani superiori per un restauro.
"Shorter for just a few days," wrote the Gazzetta del Popolo in 1975, referring to the Mole Antonelliana (a famous landmark building in Turin): referring to the removal of the building top floors for restoration.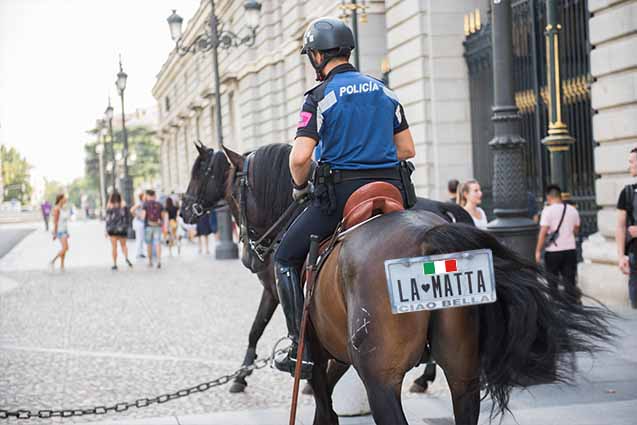 Nel 1961 il quotidiano "La notte" scrive che a Milano è stata approvata una legge che obbliga tutti coloro che possiedono un cavallo a dotarlo di targa, in modo da essere riconoscibile quando trotta per le strade.
In 1961 the newspaper "La notte" wrote that Milan had passed a law that required everyone who owns a horse to equip it with license plates so that it would be recognizable with trotting through the streets.
Nel 2010 Google, che ama particolarmente gli scherzi di aprile, lancia una versione slang di Google Maps, dove le indicazioni stradali non venivano fornite in inglese corretto ma utilizzando un linguaggio colloquiale. Lo stesso anno Google ha anche rivelato un nuovo servizio di traduzione che permetterebbe gli animali a comunicare con gli esseri umani.
In 2010 Google, who particularly loves to play April fool's jokes, launched a slang version of Google Maps, where the driving directions were not in standard English, but rather street slang. The same year Google also revealed a new translation service that would allow animals to communicate with humans.
Il primo aprile 2009 Youtube ha mostrato i video in versione capovolta. Il perché è spiegato sul sito del canale: «I monitor moderni offrono una qualità dell'immagine migliore se vengono capovolti, come i materassi, che è consigliabile capovolgere ogni sei mesi».
On April 1, 2009, Youtube showed its videos upside down. The reason being was explained on the site: "The modern monitors offer better picture quality if you are upside down, like mattresses, which need to be flipped every six months".
Nel 2007 Gmail ha anche organizzato una bufala. Ha fatto credere a migliaia di utenti che stesse fornendo un nuovo servizio gratuito in cui avrebbero stampato tutte le mail su carta, allegati compresi, completamente gratutito.
In 2007, Gmail also created a hoax. It made thousands of users believe that they were providing a new service, completely free of charge in which they would print all emails, including attachments, and deliver them to your doorstep.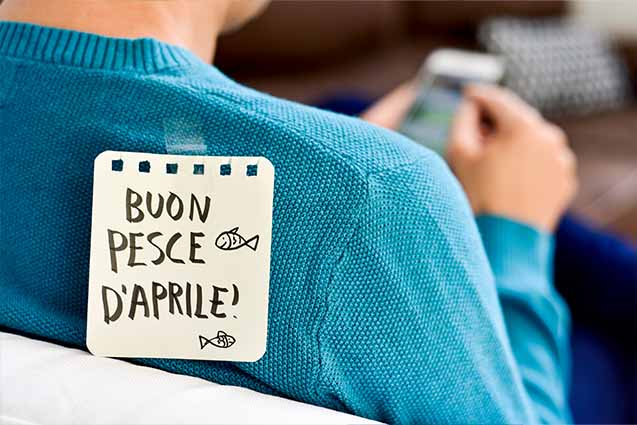 State attenti! Non si sa mai che succederà il giorno del pesce d'aprile. Qualcuno vi ha già preso in giro con una battuta. Ci avete credute? Vi prego di condividere la bufala con me!
Stay alert! You never know what will happen on April 1st.
Has someone already taken you for a ride today with
a joke at your expense? Please share the joke with me!