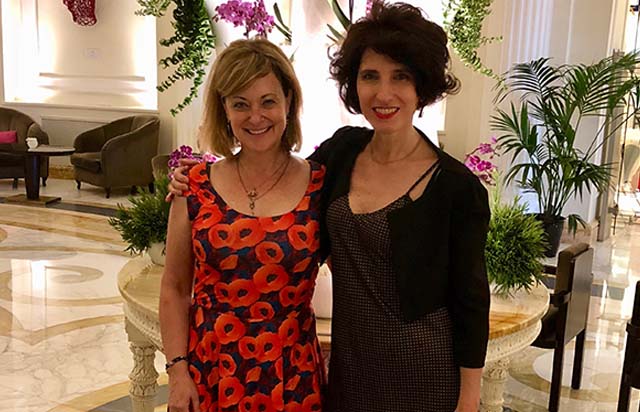 Qualche anni fa, quando ho inziato a studiare l'italiano, ho incontrato Maura Garau, la fondatrice di CyberItalian, un sito di e-learning con cuore! Mi sono iscritta a diversi corsi offerti attraverso io sito, tra cui un seminario sui film italiani. Ho apprezzato molto le riunioni settimanali su Skype che ho avuto con Maura per parlare dei film che mi aveva mandato a vedere e a recensire. Siamo divenate amiche virtuali e per diversi anni ogni volta che ero a Roma abbiamo cercato di organizzare un appuntamento per incontrarci di persona. Ma come il destino funziona qualche volta, Maura era fuori città o stava viaggiando per coincidenza negli Stati Uniti.
Several years ago, when I first started learning Italian, I met Maura Garau the founder of CyberItalian, an e-learning site with heart! I enrolled in several courses offered through the site, including a seminar on Italian movies. I thoroughly enjoyed the weekly Skype meetings I had with Maura to discuss the films she had sent me to view and review. We became virtual friends and for several years every time I was in Rome we tried to arrange a "date" to meet in person. But as fate would have it, Maura was either out of town or coincidently traveling in the United States.
Quindi, non è stato fino a giugno scorso che le nostre strade hanno finalmente incrociate e siamo state effettivamente in grado di incontrarci di persona a Roma per pranzare insieme. Quando Maura è scesa dalla sua moto e si è tolta la sua casca e ci siamo abbracciate per la prima volta sembrava che ci conoscessimo da sempre e presto ci siamo trovate in una conversazione in un ristorante elegante in Piazza della Repubblica. Fin dalle nostre prime conversazioni sui film italiani, credo che la mia abilità linguistica sia migliorata notevolmente. La ragione per questo è dovuto alla dedizione che ho per l'apprendimento della lingua e grazie ai siti come CyberItalian e amici come Maura che mi incoraggiano e mi spingono oltre.
So, it wasn't until this past June that our schedules finally coincided and we were able to meet in person in Rome for lunch. When Maura hopped off her motorbike and took off her helmet, and we embraced for the first time, it felt as if we had known each other forever and soon we found ourselves deep in conversation in a swanky restaurant in Piazza della Repubblica. Since our first conversations about Italian films, I believe my language skills have significantly improved. The reason they have continued to develop is because of the dedication and drive I have to learn the language, sites like CyberItalian, and friends like Maura who encourage and push me further.
Oggi sono lieta di presentarvi Maura e il suo sito CyberItalian e condivido con voi un post che lei ha scritto con 20 consiglio per l'apprendimento di Italiano. Mi piacerebbe aggiungere un 21 ° suggerimento – iscrivervi sul suo sito CyberItalian e portate la vostra Italiano un passo in avanti! Potete iscrivervi attraverso il mio sito cliccando su questo link.
Today I'm pleased to introduce you to Maura and her site CyberItalian and share with you a guest post she has written with 20 tips to learn Italian. I'd like to add a 21st tip…check out her site CyberItalian and take one of her courses or seminars and take your Italian a step further! You can sign up for a class right through my site by clicking this link.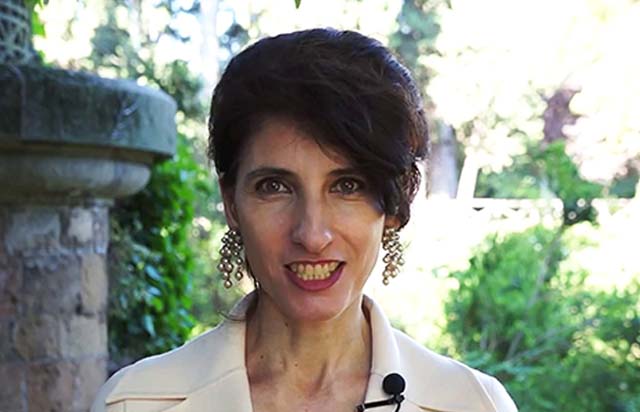 Ecco Maura! And now…here is Maura's guest post.
Come le onde del mare continuano a lambire la spiaggia senza stancarsi, a volte lente a volte impetuose, così noi dobbiamo continuare a praticare una lingua: con costanza e senza stancarci. A volte piano, a volte impetuosi!
As the waves of the sea continue to lap the beach without getting tired, sometimes slow sometimes impetuous, so we must continue to practice a language: constantly and without tiring. Sometimes slowly, sometimes impetuous!
Gli studenti d'italiano mi scrivono spesso per sapere qual è il modo migliore per imparare la lingua. Il modo migliore non esiste, nel senso che dipende molto dal carattere dello studente, dai suoi obiettivi e dalle sue motivazioni
Students of the Italian language often write me to ask what are the best ways to learn a language. The best way does not exist, in the sense that it depends a lot on the character of the student, his goals and his motivations.
Alcuni studenti amano solo la parte giocosa dell'apprendimento, altri sono analitici e vogliono una grammatica approfondita e molti esercizi.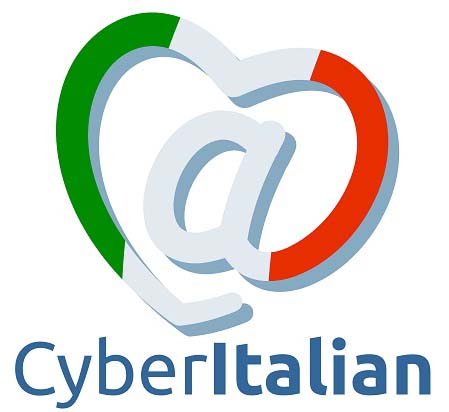 Some students love only the playful part of learning, others are analytical and want to thoroughly study grammar and have lots ofexcersises.
L'italiano è una delle lingue più studiate al mondo e si trovano tantissime risorse online e offline per impararlo. Ogni studente può scegliere il metodo d'apprendimento che preferisce o seguire diversi metodi. Un punto che accomuna ogni apprendimento però è la costanza. Perseverare e non abbandonare la pratica. Praticare in ogni modo possibile, leggendo, ascoltando, studiando, chiacchierando. Anche solo una parola al giorno. Ma regolarmente.
Italian is one of the most studied languages in the world and there are lots of online and offline resources to learn it. Each student can pick and choose the learning method he prefers. But, there is a point that unites every learning strategy and that is constancy. You need to persevere and not abandon your studies. Practicing in every possible way, reading, listening, studying, chatting. Even if it is just one word a day. But you must stick with it.
Qui vi propongo dei suggerimenti per praticare la lingua con canzoni, film e notizie. Li ho divisi in livelli per facilitare la pratica, ma ogni studente, a prescindere dal proprio livello, se è curioso e vuole esporsi al suono della lingua, può provarli tutti. L'importante è continuare a praticare con costanza, senza stancarci, a volte piano, a volte impetuosi!
Below I propose several tips for practicing the language with songs, films, and news. These exercises can be found on the Cyber Italian site and I have divided them into levels to facilitate practice, but each student, regardless of his level can try them all. The important thing is to continue to practice constantly, without getting tired, sometimes slow, sometimes impetuous!
LIVELLO PRINCIPIANTI:
5 suggerimenti per praticare l'italiano con le canzoni
LIVELLO INTERMEDIO:
10 suggerimenti per guardare film italiani
LIVELLO AVANZATO:
5 suggerimenti per ascoltare le notizie in italiano
Se vuoi testare il tuo livello di conoscenza
dell'italiano fai una prova di classificazione qui:
Buona pratica dell'italiano!
Maura Garau
e-Learning with a Heart
In-depth Italian Lessons