Italian Language Homestay Vacations are a great way to improve your Italian language skills living in the home of an Italian teacher in Italy.
An Italian Homestay Language Vacation offers you the chance to immerse in Italy's language and culture in a comfortable family environment. Nothing is more effective for learning a foreign language than to live in close contact with a tutor who is specialized in teaching their native language in the country where this language is spoken! Spending an entire day in a family context, combining a few hours of "traditional" teaching to the many stimuli that daily life offers (TV, dining, walking) is the most natural and less stressful way to make progress in learning a language. I am pleased to offer readers of the Studentessa Matta Blog several choices for Italian Homestay Language Vacations. Please continue scrolling to meet the Homestay teachers I work with.
If you would like to make a reservation click on the link below and fill out the form, indicating your dates, teacher preferences and language level. Melissa will respond as soon as she receives the form. If for some reason you don't hear back immediately, please send a follow-up email to Homestay@studentessamatta.com
In addition to Italian Homestay Language Vacations, I also arrange Italian Cultural Exchanges between Americans & Italians and vice-versa.
An Italian Cultural Exchange is a great way to live and learn Italian in Italy in the home of an Italian Family as well as for an Italian to experience the culture of another country. I work with an Italian Agency to find compatible match-ups. In exchange for Room and Board, the exchange person helps with language practice, conversation, and children's homework, in addition to light household chores. It is a chance for a family to host either an American or an Italian to experience one another's culture. If you are interested in a cultural exchange please inquire and Melissa will provide you with all the details of how to apply for this kind of program.
If you are interested in HOSTING or PARTICIPATING in an Italian Cultural Exchange please contact Melissa at: Homestay@studentessamatta.com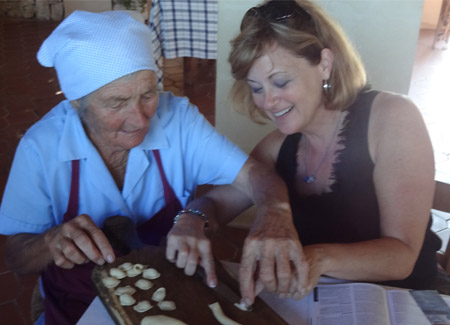 Italian Language Homestays: How it Works and How We Work Together
I have a close working relationship with the teachers featured on my website. After I receive your form request for your choices for a Homestay teacher, I will contact the teachers to check on their availability. I will send you a proposal with pricing for the Homestay. Each Homestay is slightly different as the locations of the teachers are quite diverse. Depending on the length of the stay, the time of year, number of hours of lessons, and the city, the price of the Homestay will vary. When you make your selection arrangements will be finalized through the Matta Site: you will pay a deposit to me to reserve your Homestay. The remainder due will be paid directly to the Homestay teacher. Once I receive your deposit either via check or Paypal, I will put you in direct contact with your teacher. At that point, you will continue planning your Homestay directly with your teacher through emails, Skype and WhatsApp.
Your Homestay teacher will take very good care of you, but I'm always available before, during and after your homestay should something arise or you need assistance or help with communication. It is my pleasure to bring this information and this service to you, as I do with all the information I provide to language learners on this site. The teachers and I kindly ask that you respect our process and the collaboration we have with one another. Grazie!!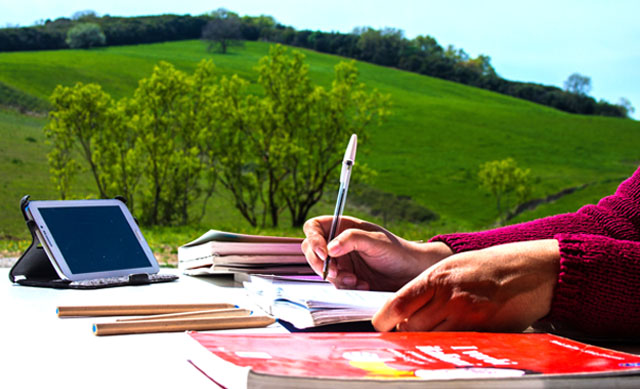 Italian Language Homestay Teachers on the Matta Blog
Represent Many Different Parts of the Country
Mari is an Italian Language teacher who lives in Catania in Sicilia. It is a city that lies between the Ionian Sea and the steep slopes of Mount Etna. The area around the city is lush and green and the city itself welcomes you with its grand piazzas, wide roads, and fabulous Baroque architecture. During a homestay with Mari, you will reside in her newly renovated apartment building, in your own private suite, with bedroom, private bath and kitchen area. But, you will be invited into Mari's neighboring apartment to immerse in language and daily routines of Mari's family as much as you like. Mari encourages and helps to develop confidence within her students, particularly in areas where they may struggle. She takes her tutoring work very seriously and prides herself on giving detailed and encouraging feedback in order to help students progress and develop to the very best of their ability.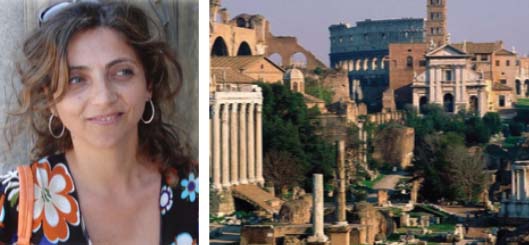 Emma is a professional Italian teacher from Italy, now living in Rome. She lives in a cozy apartment in a central part of the city. It is a lively and relaxing area, where you can have 100% Italian experience outside the usual tourist circuits. Piazza Bologna, where Emma lives, is a 5 minute walking from metro station Bologna, 3 stops from Termini Station. The area is near the Sapienza University of Rome, there are interesting spot to see as the Sant'Agnese Church and Mausoleum of Santa Costanza and the Basilica of San Lorenzo. Emma has worked out a teaching style that combines classic educational methods and with afternoon cultural activities. Her lessons are designed to stimulate and enhance the learner's communicative skills through conversation practice as well. Each Homestay program will be tailored to each student's individual needs and will include guided tours, reading books and magazines, listening to CDs and watching videos in Italian as well as the use of the internet.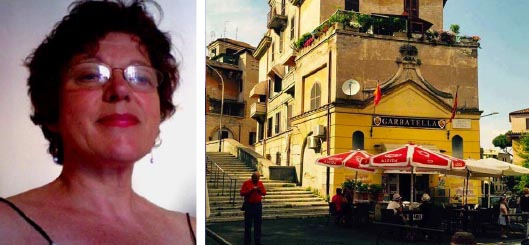 Carmella is a teacher and artist who is passionate about teaching Italian in Rome. A Homestay with Carmella gives students the chance to explore Rome and become familiar with Carmella's neighborhood of Garbatella, just a 20-minute bus ride from the historic city center. Her neighborhood is peaceful and far away from traffic, which allows for walking, going out for a drink or a pizza in a small local bar, making conversation with Roman residents, and discovering long-standing local businesses. Carmella enjoys cooking and sharing her love of the Italian language with her students. Her method involves the immediate use of the language – even for beginners. She can't wait to introduce you to Rome and help you improve your Italian language skills. To learn more click here.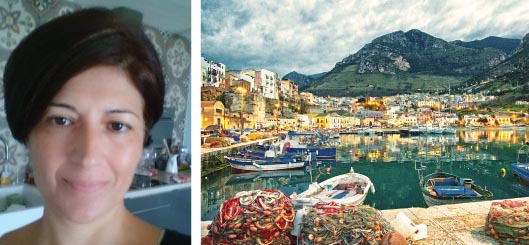 Rosaria is an experienced Italian teacher who opens her doors to Italian language students in Sicilia. A Homestay with Rosaria will allow visitors the opportunity to learn more about southern Italy while improving Italian language skills. Sicilia is an island of extraordinary beauty that historically enjoys a rich mix of people and cultures. Students are welcome to accompany Rosaria around town, visiting local shops, taking coffee at the bar, visiting wineries, taking walks, visiting Palermo or Trapani, and meeting locals and participating in daily Italian family life. Rosaria is also more than happy to take you on day trips to learn more about Sicilia. During your Homestay with Rosaria in Sicilia, you will live in a beautifully appointed private suite, complete with private bathroom, above the family's main apartment. To learn more click here.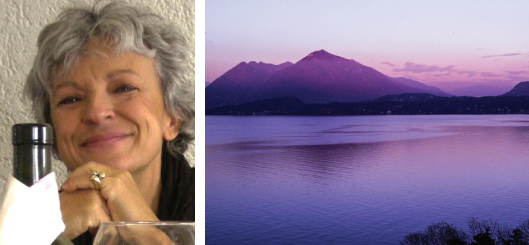 Nadia Homestay in Pavia or Stresa on Lago Maggiore with Nadia. I am happy to present you with a Homestay Italian Language vacation in Italy. This Homestay is located in two locations: Pavia and Stresa on Lago Maggiore. You will be the guest of Nadia Verzotti and you will stay in either her permanent residence in Pavia or her vacation apartment in Stresa. Join this fascinating lady and learn Italian while immersing in Italian culture, in the northern Italia, very close to Milano!Pavia and Stresa are two small cities very close to Milano. Both cities, although lesser known are rich in art, culture and are very scenic. You will benefit from the relaxed atmosphere as there are fewer tourists who frequent these two towns. You can choose to stay in one place or in both. A stay with Nadia for more than one week will allow you to familiarize yourself with the the unique beauty of northern Italy, living between the city, country, lake, and mountains. To learn more click here.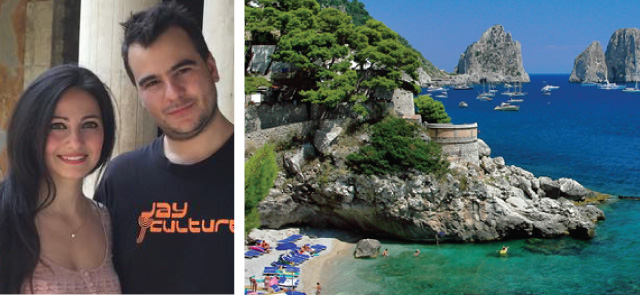 Antonella & Francesco Homestay on the Amalfi Coast near Pompeii. Both Antonella and Francesco have experience in teaching Italian, in Italy and abroad in New York and are avid travelers and love to meet people from diverse cultures. They both firmly believe that the best way to improve and learn a language is to immerse completely amongst people who speak it. In this way you will succeed in understanding all the nuances. Exactly for these reasons they feel that it is essential to go beyond grammar lessons and experience the excursions to Pompeii, Sorrento, Positano and Naples have fund dinners with friends, shop at the market, have cooking lessons and enjoy the small precious moments of daily life. You will stay in their apartment in Torre Annunziata located at the foot of Mount Vesuvius and only a 5-minute drive to Pompeii. To learn more click here.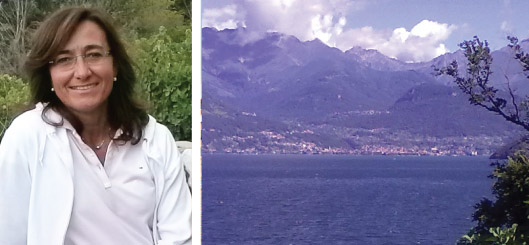 Elena Homestay in Bergamo or Lake Como gives you the opportunity to follow tailor-made courses which address your individual and specific needs. With Elena you have two options to stay at her home in Bergamo or Como. Elena's house in Bergamo is situated between Città Alta and Città Bassa, within walking distance of the sights in Città Alta. The house has four storeys including a large and cosy attic guest bedroom. Facilities include a private bathroom, TV and Wi-Fi and a nice garden. Elena's lake house in Como is situated on the shore of Lake Como, directly on the lake with a nice terrace to rest in the sun; you will have your private bedroom and bathroom. To learn more click here.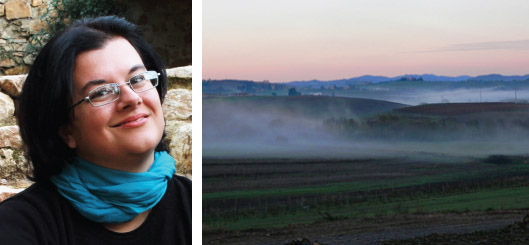 Virginia Homestay in the Maremma – in Southern Tuscany is very genuine slice of Italy, that stretches between the provinces of Livorno and Grosseto. Maremma is unique because of the variety of its territory: blue sea, long beaches, black rock, hills covered with woods, marshes and flat lands, green hills and natural thermal baths. It also features picturesque villages with ancient and traditional architecture, with captivating history to match.  A Homestay with Virginia in the Maremma is a unique opportunity to stay in an idyllic area of Italy which is not overrun with mass tourism. From coastal fishing villages, natural seaside oases and beautiful beaches to rolling hills and alluring landscapes, la Maremma will captivate you and you will relax completely. Living in the country in the southern Tuscany with Virginia, students will experience all these beautiful places as a local. To learn more click here.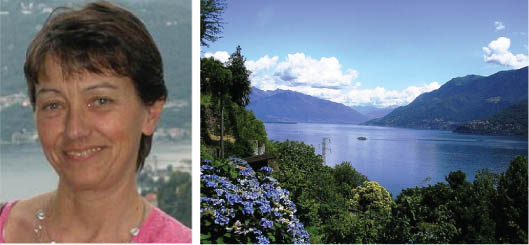 Lucia Homestay in Borgomanero, near Lago Maggiore in northwest Italy offers you the chance to live and study Italian in the home of Lucia in Borgomanero. Lucia is a friendly person who loves teaching her own language and taking foreign visitors sightseeing. She has many interests and can offer her students a wide range of possibilities to learn Italian. Borgomanero is a small town of about 20,000 people, but it offers a variety of amenities. There are shopping facilities and coffee bars in which visitors can enjoy the Italian lifestyle. Lucia's home is a ten minutes' walk from the center of the town and is situated on a peaceful street. The guests would have their own private bedroom and private bathroom. To learn more click here.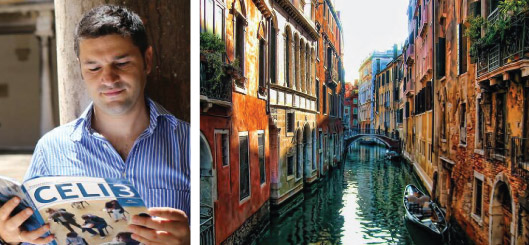 Michele Homestay in Venezia, in Cannaregio quarter. Michele is the director of Easy Italian Language & Art School in Venice. By being a guest in the home of Michele and his girlfriend you will live like a Venetian and have the instruction of professional Italian teachers every day with Italian who will put you in direct touch with Italian language and culture. Michele can also give you Art History lessons and conduct personalized Art History tours in during your stay in Venice. Not only will your Italian improve quickly, you will broaden your understanding of Venice's unique art and architecture. Michele's homestay is set in the center of Venice so you will have access to lovely Venice day and night and you will have the opportunity to walk through the beautiful squares, the narrow streets and explore the city to your heart's content. To learn more click here.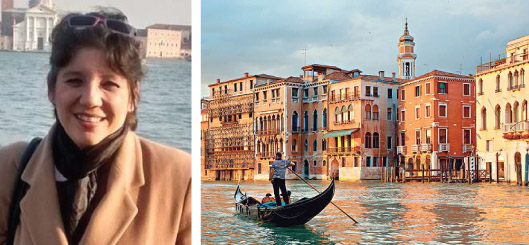 Monica Homestay in Venice offers you the chance to live a 100% Italian experience in a familiar environment, just a few kilometers from the beautiful city of Venice. You will be welcomed into Monica's home and you will live with her in Oriago di Mira, a small town on the Riviera del Brenta. You will speak every day in Italian with Monica, her family, and her friends. You will also have the opportunity to participate in the social life of Monica's family, visit Venice and surrounding areas, and practice Italian every moment of the day. The courses are divided into 6 levels, depending on your knowledge of Italian language (and culture), that will be evaluated with a test on your arrival. Minimum age requirement: 14 years old. To learn more click here. (Monica is booked through November 2015, but is accepting reservations starting December 1, 2015)