---
Why do we learn Italian?
---
Pensa un po' cari lettori!
---
Italian is the language of love, gelato, and fabulous fashion.
It is the language of Dante, Lorenzo il Magnifico, Garibaldi… Roberto Benigni and Sophia Loren. Plus, think what fun it is to enjoy an amazing bowl of pasta, speaking like a madrelingua when visiting il bel paese.

L'italiano è la lingua dell'amore, del gelato e della moda favolosa.
È la lingua di Dante, Lorenzo il Magnifico, Garibaldi… Roberto Benigni e Sophia Loren. Inoltre, pensa che divertimento godere di una bella pasta, parlando come una madrelingua durante un soggiorno nel bel paese.
---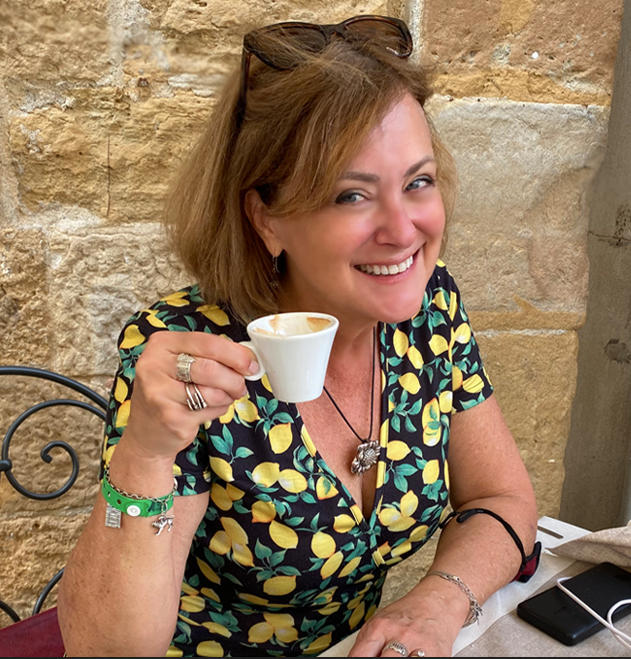 Ciao, I'm Melissa, the Studentessa Matta
— the crazy Italian language student —
your guide to all things Italian!
---
Do you want to learn Italian for all the reasons listed above? But, instead of improving your language skills, do you feel frustrated by your progress?
Perhaps you've had a long love affair with Italy, the country, language, and culture, and started learning Italian years ago. Perhaps you started brilliantly, and learning was a breeze, but then you hit a point where things started to get more difficult, and your language journey hit the doldrums and began to flounder. Or perhaps you are new to the language and are in the early stages of trying to make sense of it all.
Sound familiar? Wouldn't you like to find a language teacher and experienced guide who knows her way around Italy and the language and can help you get back on course? Wouldn't it be great to work with a person who has been where you are, knows the struggles you are going through (because she experienced them, too), and can give you an insider's perspective on how to go about the business of becoming fluent in Italian?
---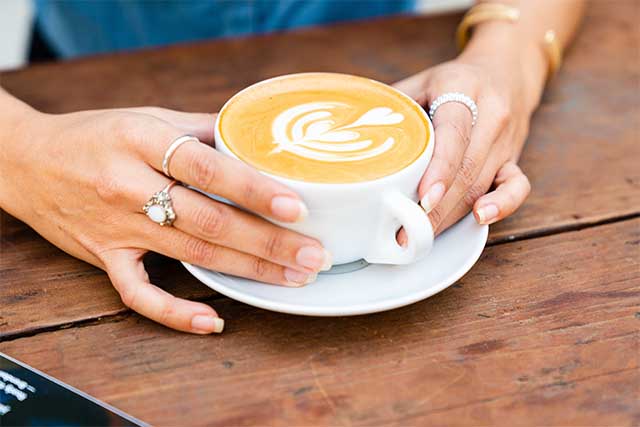 ---
How can I help you?
Let's sip on a cappuccino and discuss this! Wherever you are on your language-learning journey, I have solutions for you! It's difficult to improve and speak Italian fluently when you don't have a way to use your language skills regularly. The Studentessa Matta blog has loads of free resources to help you practice every day on your own. As an experienced teacher, I also provide online language instruction, conversation practice, Italian book clubs, and opportunities to learn Italian with my language partners and me in Italy.
Here are some of the many ways to learn with Studentessa Matta.
---
---
What made me want to learn Italian?
I went to Italy to study art and fell in love with the culture. I lived with an Italian family and learned enough of the language to get by. When I came home, however, I threw away my Italian dictionary, never thinking I'd need it again. Italy, however, has a way of sneaking into your heart. After a while, I began to miss things that were uniquely Italian. Things like rattling espresso cups, the bells in the church towers, Vespas buzzing down the street, and the smell of my Italian mother's cooking. By now, however, I'd graduated, even gotten a Masters's degree, and was fully occupied with a family and a full-time career. I couldn't just up and leave, jump on a plane, and spend my days wandering through Tuscany, living la bella vita. Still, I wanted to renew my connection to the country that had entirely enchanted me, so I decided if I couldn't be there in person, I could create a connection through the language. And that is when I decided to learn Italian. I went to a bookstore, bought my first grammar book, and dove right in.
Italian and Italy have become a way of life for me. I use my Italian language skills every day, and as a result, my life is rich and full of friendships and amazing experiences. Learning Italian has led me to write novels set in Italy and even meet Sophia Loren!
---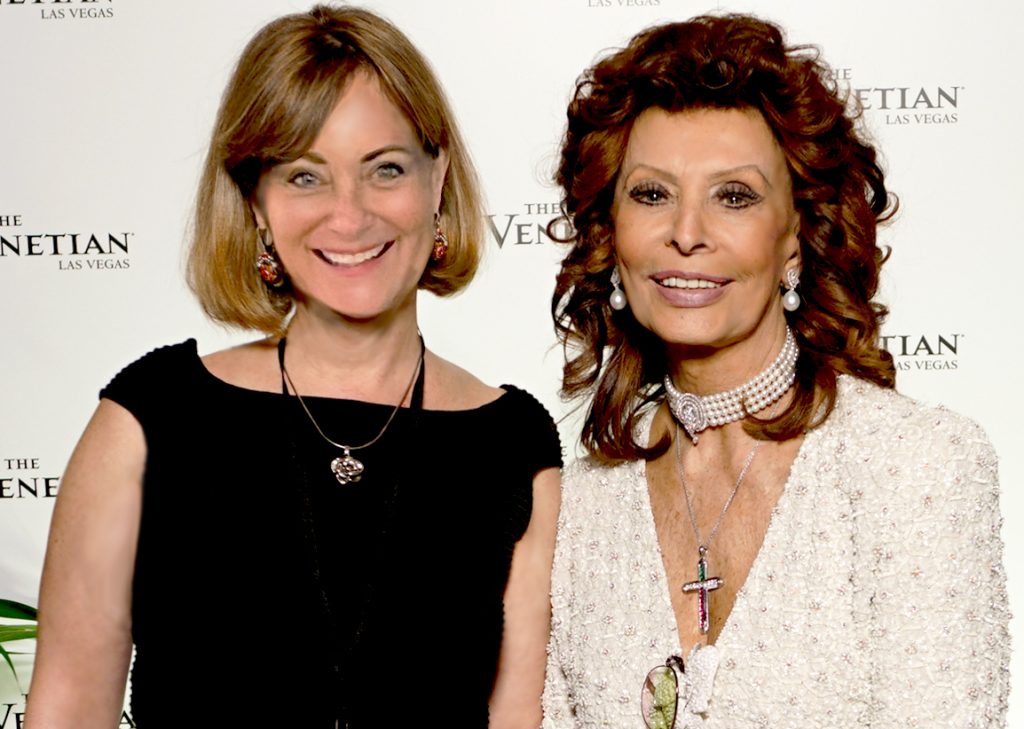 ---
What did I do to learn Italian?
To learn Italian, I did everything under the sun! I am an expert now on many different learning methods and approaches. I bought many grammar books and participated in seminars, online classes, evening courses, and advanced programs in Italian schools in Lucca, Arezzo, Florence, Montepulciano, Venice, Rome, and Ascoli Piceno. In the beginning, as most students do, I started off memorizing vocabulary lists and conjugating verbs as if they were word puzzles — let's face it, learning a new language requires a lot of memorization. But, soon, I realized that I need to devise more creative ways to keep moving forward and not lose momentum.
Wanting to move beyond the proverbial "language learning wall," I began reading Italian novels, listening to audiobooks and podcasts, and watching Italian films (without subtitles). Every day I spent time on language learning, always pushing myself further to learn new words, idioms, and grammar structures. I listened to Italian music, made friends with Italians on internet forums, and posted daily in the chat rooms. I was curious to learn more about Italian pop culture, art, history, customs, and the sometimes quirky aspects of the Italian lifestyle. I also scoured the internet for interactive learning apps and games.
But most importantly, I began speaking and writing Italian every day. And this is how the Studentessa Matta website was born. The blog gave me and continues to give me reasons to think, write and immerse in the language daily.
Be patient. Learning Italian takes time. Rome wasn't built in a day, Michelangelo didn't paint the Sistine chapel overnight, Leonardo took a lifetime (literally) to finish the Mona Lisa, and it took 124 years for the Florentines to figure out how to build a cupola over the Duomo — compliments to Brunelleschi for being the one to crack that egg!
---
---
What is the most crucial thing needed to learn Italian?
Be patient. It is important to remember that language learning is a journey to be enjoyed and not rushed. You must have a strong intrinsic desire to learn the language, a sense of humor, and a bit of self-deprecation. Why? Because you must really want to learn the language, not as an obligation, but because it motivates you from inside. You also can't be afraid of making mistakes or embarrassing yourself. You have to throw yourself into your Italian studies and find the courage to open your mouth and speak, no matter your level. That is why I call myself the "Studentessa Matta." You must go a little crazy (matta) and lose your inhibitions to be a successful language student.
But, most importantly, you must find ways to write, speak and listen to Italian daily. You improve only with repetitive use. In so doing, you make "friends" with the language and turn a "foreign" language into a "familiar" one. It is the key to successful learning.
---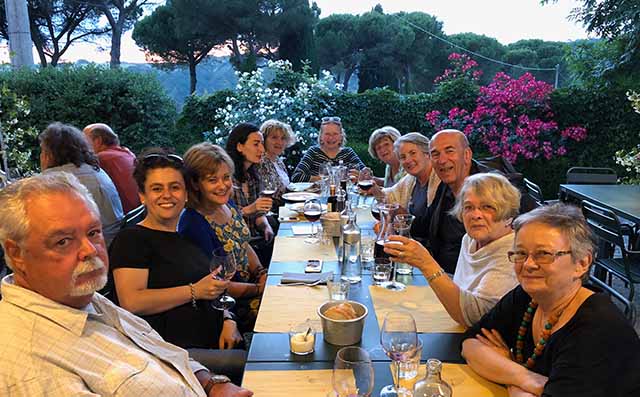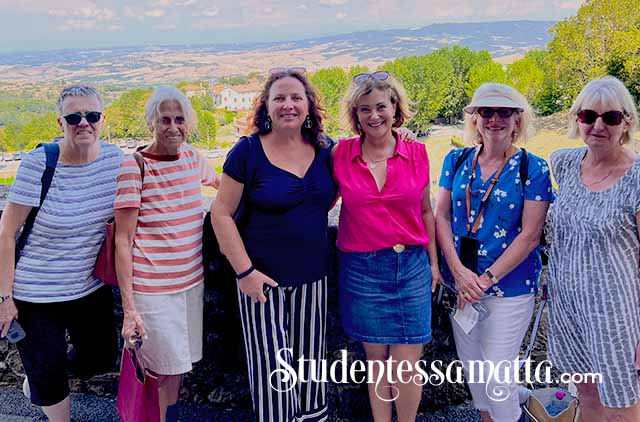 ---
Why Should You Listen to Me?
I've made Italian language learning a lifestyle choice. I went from 0 to fluency in just a few years. I empowered myself to master a foreign language and want to help you do the same. Over the past twelve years, I've traveled extensively in Italy and made friends and partnerships with Italian schools and language teachers all over the Italian peninsula. I have many tips and insights into the language and country I've garnered through personal experience that I'm ready to share with you. I'm an Italian tutor and language guide with a repeat clientele of online students and those participating in my small group language programs.
---
Whether you are reading my weekly blog articles, listening to my podcasts, watching my Youtube videos, following my Italian posts on Facebook and Instagram and enjoying all the FREE advice I offer… or taking lessons with me online or in Italy, I will keep you on track, motivated, and practicing daily. I am here to make your journey to fluency entertaining, fresh, and fun!
---
Check out some of my recent achievements:
---
---
Female Authors with Strong and Passionate Voices | Wiki.ezvid.com World's Video Wiki
Tutorful Award for Best Resource To Learn Italian for this Studentessa Matta blog
Awarded Top 100 Language Lovers Blogs by Babl.La for this Studentessa Matta blog
Italy Magazine 2014 and 2013 Blogger Awards for Best Blog and Best Single Post
L'Italo-Americano Magazine Columnist/Contributor
Winner of Reader Views Literary Choice Awards for my novels set in Italy
— 2021 "The Secret Life of Sofonisba Anguissola" Silver Award Historical Fiction
— 2020 "Eternally Artemisia" Gold Award Adult Classic Fiction
— 2019 "Waking Isabella" Silver Award Adult Classic Fiction
— 2018 "Dreaming Sophia" Gold Award Adult Classic Fiction
I've had articles written about my work in USA Today Network journals
I appeared on the Maria Liberati Show to talk about learning Italian and my novels set in Italy
My novel, "The Secret Life of Sofonisba Anguisolla, was chosen as the Dream. of Italy Book Club selection in April 2021.
I've given book presentations in San Francisco, Austin, and Arezzo. My books are sold in the jousting museum in Arezzo.
I've been a featured author for The Women's Writers Group multiple times
In 2014 I was the Voice of Italy in the Twitter curator rotation project
Cher Hale has interviewed me about my work teaching Italian and Sheri Hoyt of Reader Views about my novels.
In 2022 I started the Matta Italian Bookclub and, as a result, have made friends with Silvia Zucca and Felicia Kingsley, two popular Italian novelists who have participated in the Matta book club chats
I met Sophia Loren after publishing my first novel. I spoke to her in Italian and kissed her on both cheeks. She wrote me a letter and thanked me for my work promoting the language and Italian culture.
Follow me, travel with me, take Italian lessons
with me… and see how your
Italian language skills improve!
---
Go a little "matta" like me and open your heart up to Italy
and soon too will be speaking Italian more fluently!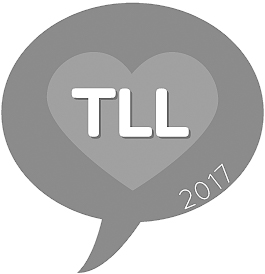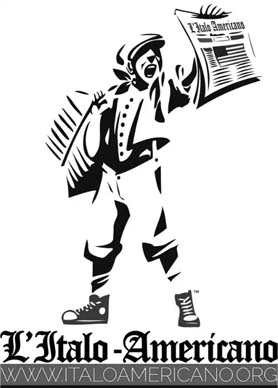 What They're Saying
I have participated in three of melissa's programs in Italy. They have all been fascinating and fun. Melissa took great care to find activities that appealed to all the different ages and personalities of the people who participated in the programs. Every day is filled with opportunity to learn about Italy's beautiful art, architecture, language and culture. Melissa makes you feel like you were a part of Italy and not just tourist. I hope to join Melissa on many more of her language and culture programs. – Sheree Isola, 3-Time Andiamo in Italia participant
Melissa organized a wonderful trip to Arezzo. The accommodations were great! Our B&B was well located and Barbara and her father were lovely hosts who really went out of their way to make sure we were comfortable. The language school was also wonderful. Paula the director has anexcellent staff. I very much enjoyed our daily classes that were well taught by fun and engaging teachers. Melissa planed interesting daily activities as well as fantastic meals. We were certainly never hungry! Bravo Melissa e mille graze for an unforgettable trip! – Jeannene McMurchy, Andiamo in Italia participant