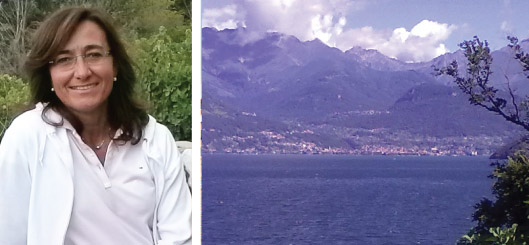 If you would like to make a reservation, click on form link above and indicate your first, second & third choices for an Italian Language Homestay along with dates and language level. Melissa will respond as soon as she receives the form. If for some reason you don't hear back immediately, please send a follow up email to Homestay@studentessamatta.com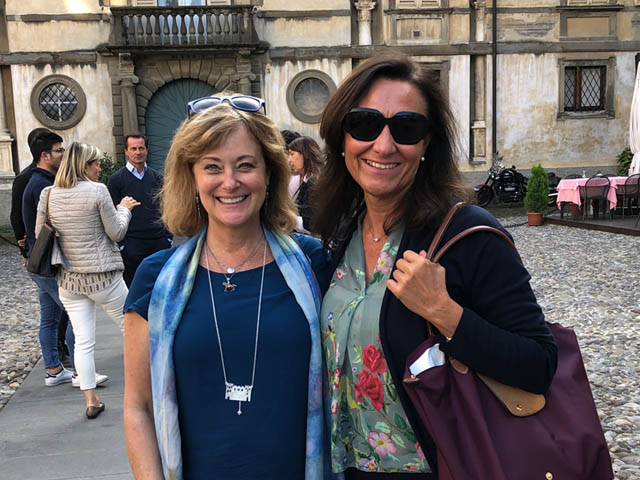 Elena Homestay in Bergamo and/or Lake Como gives you the opportunity to follow tailor-made courses which address your individual and specific needs. This style of tutoring gives the student an ideal opportunity to experience life as a 'local' as well as the chance to practice conversational Italian in a friendly environment. Via individually paced learning, the student is provided with the opportunity to put his/her learning into practice. With Elena's help, the student is able to interact socially in a relaxed and supported way. This is the ideal solution for those who have the need to learn as much as possible in a short period of time and for those interested in immersing themselves within Italian life and culture.

Elena's primary home is in Bergamo: Bergamo is a charming medieval town in Lombardy only 50 km away from Milan and one hour from the lake district. Under the Roman domination, Bergomum was a city of great importance and was surrounded by mighty walls, rebuilt and enlarged during the Venetian domination, and nowadays a Unesco World Heritage. Bergamo is divided into two parts, the upper, older Città Alta, and the lower, modern Città Bassa, connected since 1887 also by a funicular.

In Città Alta you will find most of the historic buildings and tourist sights: Piazza Vecchia, Cattedrale, Palazzo della Ragione, Santa Maria Maggiore, Cappella Colleoni, Rocca, Battistero, Teatro Sociale, just to name few of them. There is no traffic and the narrow lanes are pleasant to wander. The old town has a good selection of traditional restaurants, including starred restaurants, pizzerias, osterias, enotecas, besides bakeries and shops selling specialties, typical foodstuffs, mouthwatering pastries, and delicacies.

Città Bassa was laid out around the beginning of the seventeenth century and is composed of pleasant wide boulevards and contains many sights of interest, museums, theatre, libraries, and architectural beauties as well.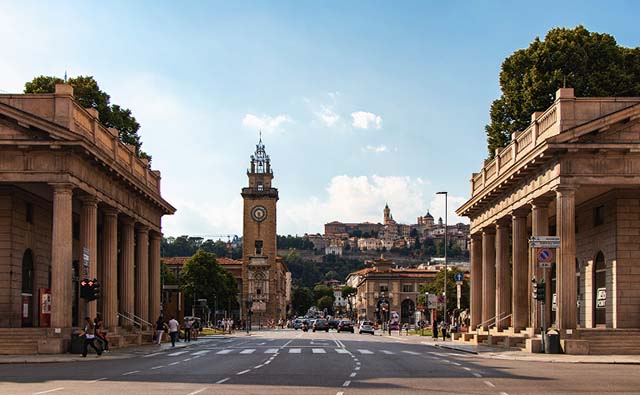 ---
Accommodations in Bergamo
Accommodations in Bergamo: Elena's home is situated between Città Alta and Città Bassa, in the protected area of "Parco dei Colli". The four-story house has a large and cozy attic for her guests with a TV, Wi-Fi, sofa, glass desk, and a private bathroom. Weather permitting, classes will be in the patio or in the garden as well as lunch, aperitivo and dinner. Meals are provided on a full board basis. Elena can host a single student, or a couple in her Bergamo home.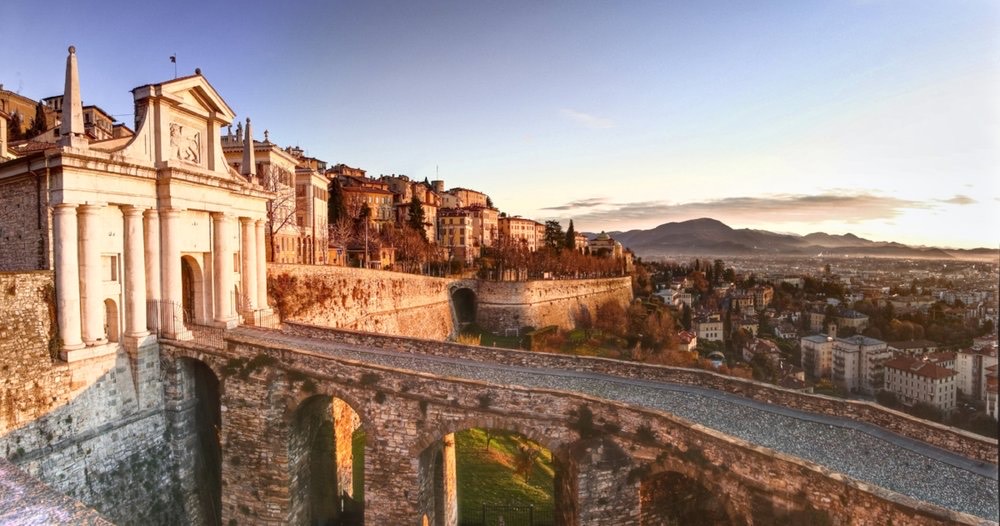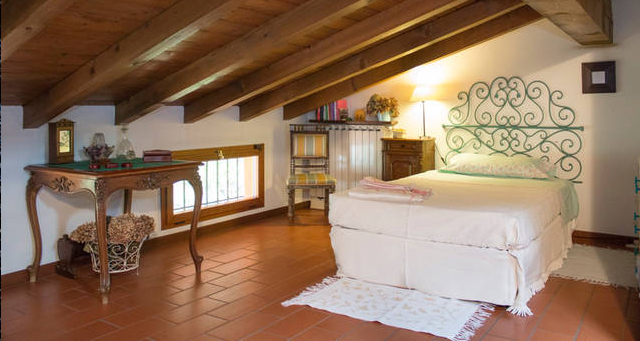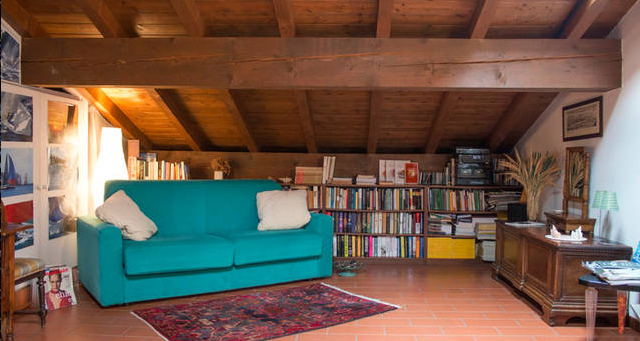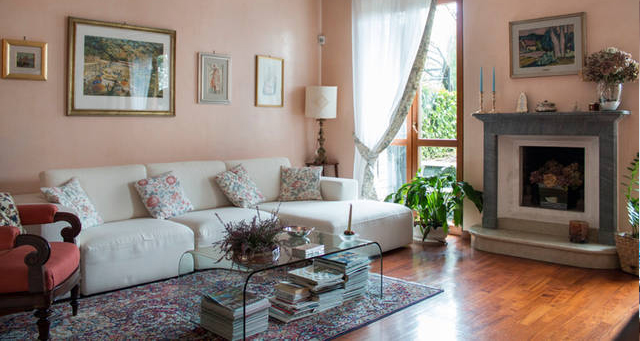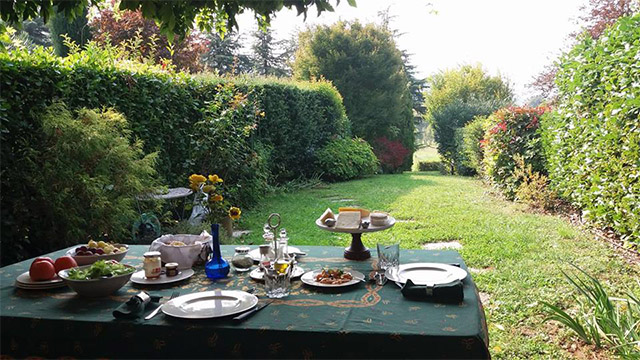 ---
Two Accommodations in Como
---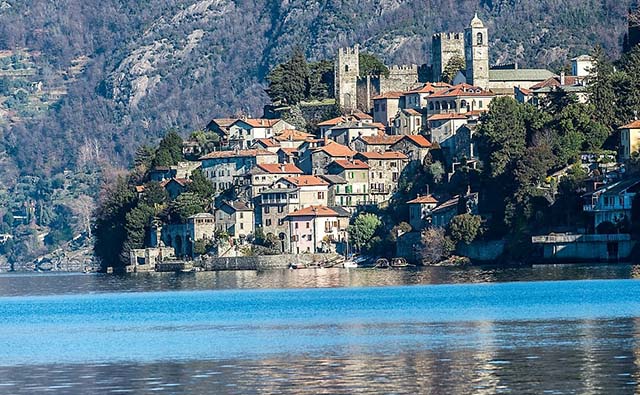 Elena also hosts students in two lake homes on Lake Como: Students can split their time between Bergamo and Lake Como where they will learn in a tranquil environment as they enjoy the warm climate, the beauty of the coast, and the richness of the art and history of the area.
---
Elena's House in Corenno Plinio
Elena's House in Corenno Plinio: is situated lakefront on a private lane. It's a quiet little village, dating back to medieval times, with no traffic and close to lake attractions, Milan, the Valtellina area, and Switzerland. Take the sun, enjoy views of the lake, swim, walk on the "Sentiero del Viandante", have fun and relax while studying Italian in a cozy home with a marvelous view over the lake and the surrounding mountains, in a relaxing atmosphere.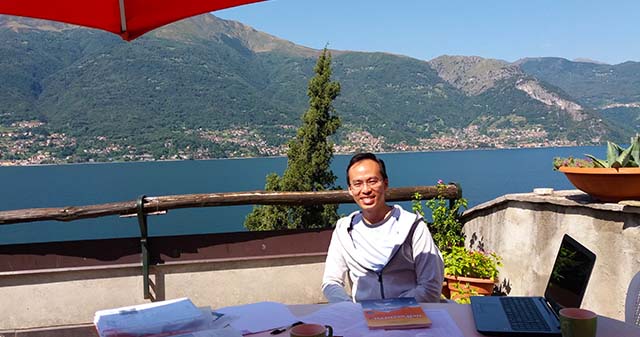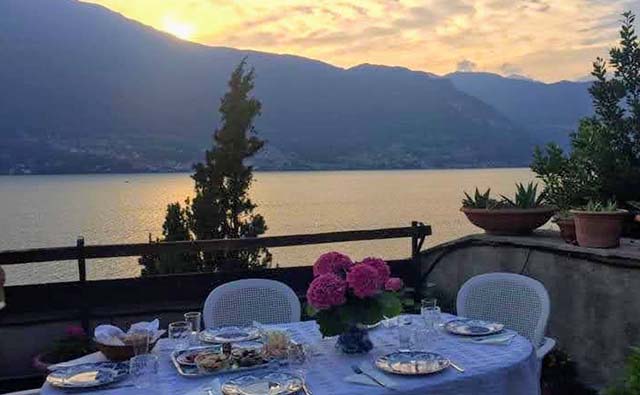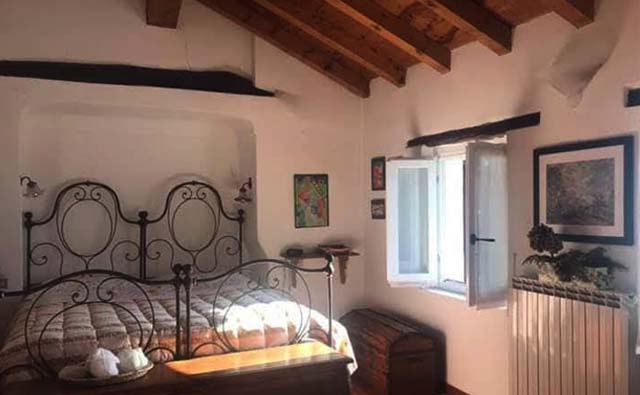 ---
---
Elena's House in Menaggio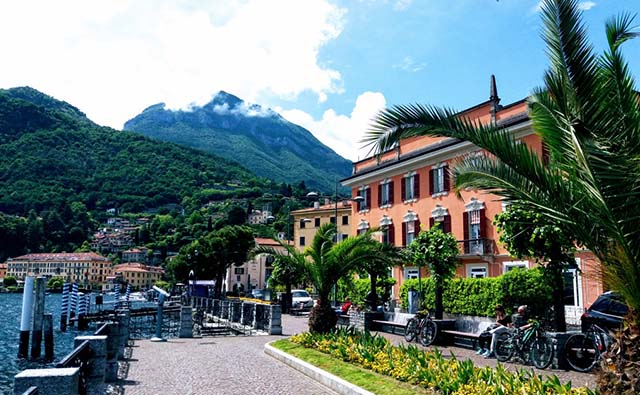 Elena's House in Menaggio: Students seeking for both an intensive immersion in the language and a dynamic experience of the Italian culture and lifestyle will therefore enjoy the exclusive homestay language vacation in Menaggio. It's located in the scenic area of the "Golden Triangle", famous for its beauty and rich history. From here, you can easily reach the nearby gorgeous villages (Varenna, Bellagio, Tremezzo, Lenno, Bellano) by pubblic boat or ferry in only 15/20 minutes. The town of Como is at 40 minutes distance by hydrofoil or car. For nature lovers, walkers and bikers, Menaggio is a few km away from the "Greenway" and the mountain.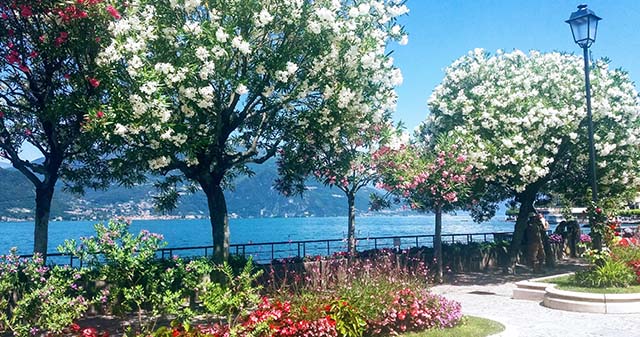 The enchanting and elegant historical house, totally restored, is in the main square by the lake, with boutique shops, café, and good restaurants at walking distance. Elena can hose a single student, a couple (also when only one of them is taking an Italian course with Elena), or small groups up to 4 people.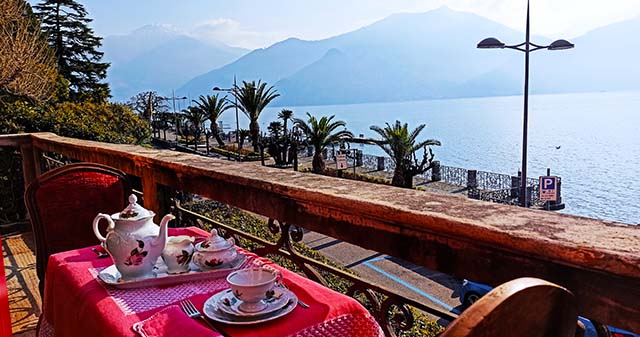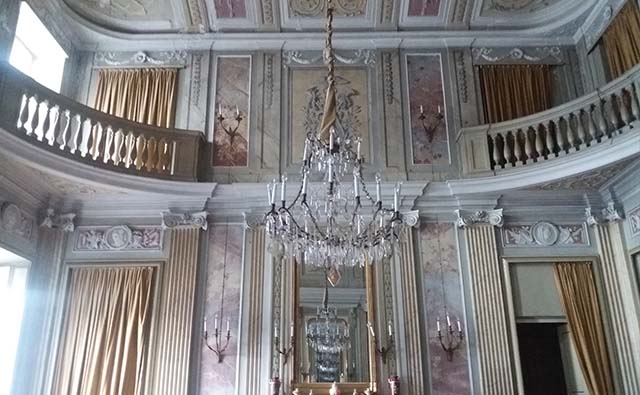 Get to know Elena.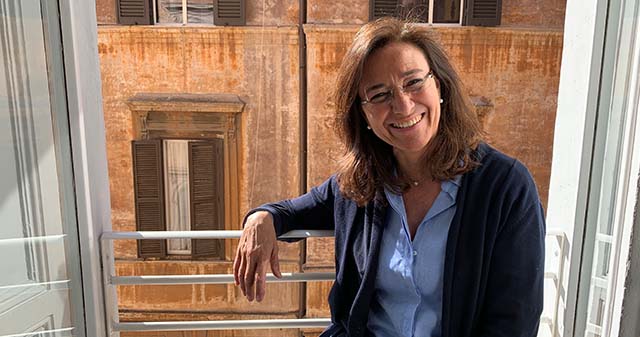 Listen to a recorded message made by Elena.
What to expect from Elena's language course: Elena has a degree in foreign languages from Milan. Ten years ago, she began her homestay language activity. Elena's language program includes full room and board, an entrance exam, all learning materials, and custom-tailored daily Italian lessons. Each student is different and each of Elena's courses is tailor-made to suit each student's needs. You will have structured lessons, but plenty of opportunities to continue learning outside of classes through informal conversations while helping Elena with shopping enjoying a coffee at the bar, or chatting with Elena's visitors and neighbors.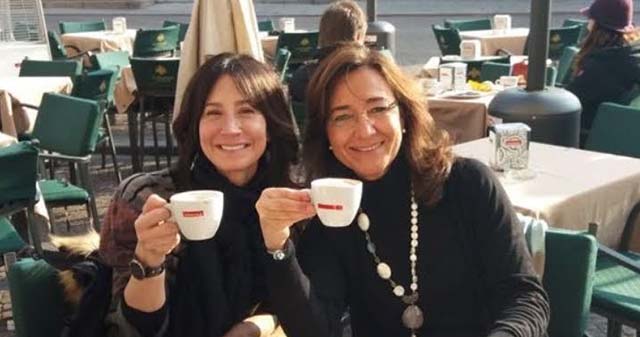 Elena's homestay includes: Full room and board, rides to the airport of Bergamo or the Bergamo train station. Daily local afternoon excursions and 1 full-day excursion to a nearby city chosen by you. You can visit Milano, Brescia, Verona, Cremona, Mantova, Pavia when in Bergamo. When in Lake Como, you can visit Bellagio, Varenna, Piona, Tremezzo, Como and at a short distance, the mountain area of St. Moritz (1 hour and a half).
The program may also include additional activities: cinema, theatre, cooking classes, a dinner with friends, or meeting neighbors to sporting activities such as walks, bicycle, swimming, acquabyke, acquagym, tennis, golf, gym, roller skating, at one hour distance, skiing and ice-skating (in winter), sailing, windsurf and kitesurf in summer. You may select your preferences on arrival and Elena can make arrangements.
To Book a Homestay with Elena: Elena offers a special price for her Homestay experience in Bergamo and Lake Como to readers of the Matta Blog. To find out more about Elena's Homestay Vacation prices and to check availability contact melissa@studentessamatta.com