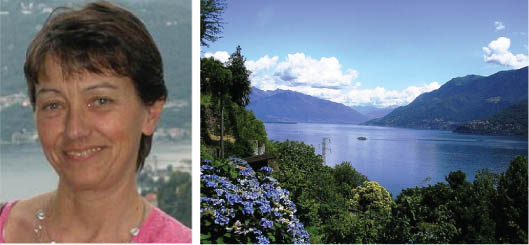 If you would like to make a reservation, click on form link above and indicate your first, second & third choices for an Italian Language Homestay along with dates and language level. Melissa will respond as soon as she receives the form. If for some reason you don't hear back immediately, please send a follow up email to Homestay@studentessamatta.com
Ascolta / Listen to Lucia!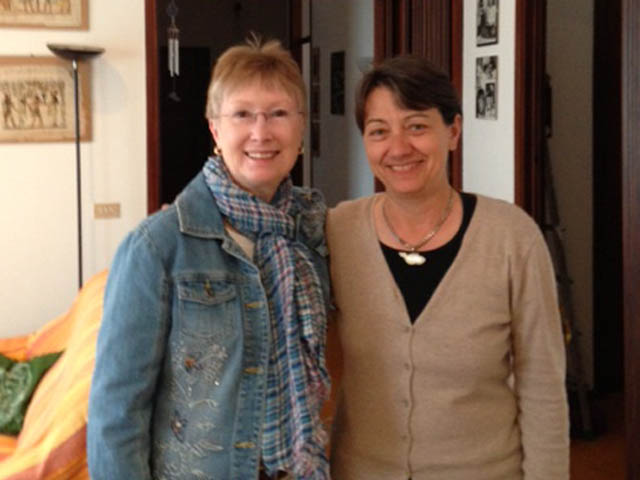 Lucia 's  Homestay in Borgomanero, near Lago Maggiore in northwest Italy offers you the chance to live and study Italian in the home of Lucia, a qualified Italian teacher. Lucia provides Italian lessons to students of any age. She can host a single student or a couple. Students will be welcomed into Lucia's family while having a pleasant immersion in the language. She teaches the language sitting at her kitchen table, while she is taking her students on excursions, reading a newspaper while having breakfast or while watching and discussing a film. She will tailor her lessons according to the student's preferences and level. Students have the opportunity to become involved in the family's activities and life in Italy. Lucia provides lessons, sightseeing, meeting friends and locals, ongoing language support, all in a friendly environment. After their stay and students return home they may continue their association with Lucia and send her emails anytime they want to practice their Italian.
Read two guest posts written by students who found Lucia through the Matta Blog: Andreina Spitzer & Romi Patel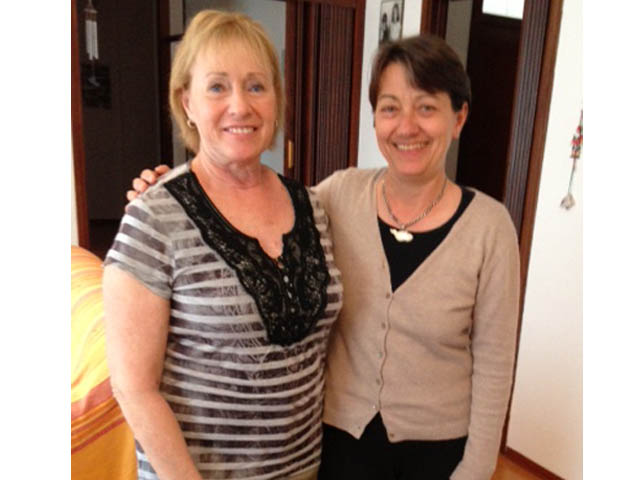 Borgomanero is a small town of about 20,000 people, but it offers a variety of amenities. There are shopping facilities and coffee bars in which visitors can enjoy the Italian lifestyle. There is a library which lies in our local park, three cinemas, a swimming-pool, aerobic gyms, a bus station and a railway station, restaurants and pizzerias. There are frequent live performances during the summer months, and an endless list of social activities for all tastes. Borgomanero is a short train journey from Milan and Turin, two major cities in the north of Italy. The area surrounding the town is very beautiful and green. Orta and its lake are 10 km. away and Arona, on Lake Maggiore, 11 km. The mountains are an hour by car.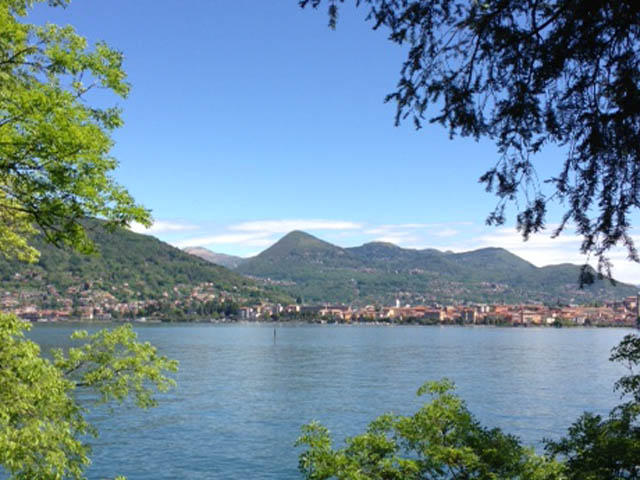 Accommodations: Lucia's home is a ten minutes' walk from the centre of the town and is situated on a peaceful street. The guests would have their own private bedroom and private bathroom.
Excursions: Lucia is a friendly person who loves teaching her own language and taking foreign visitors sightseeing. She has many interests, and can offer her students a wide range of possibilities to learn Italian. She will accommodate and tailor activities to suit her guests' interests: from museums to wonderful natural spots, from the lakes to the mountains, from wineries to outlets, all year round.
Qualifications: Diploma Superiore Traduttori Interpreti (1975), swimming-pool life-guard (1994), tourist operator (1995). Long experience as a translator and a teacher of English and Italian languages. In accordance with the student's needs, I can offer Italian cooking, vegetarian or Kousmine's method.
Testimonials:
Lucia's students have been more than satisfied with their time spent with Lucia and their glowing comments tell you what a wonderful experience it is to stay with Lucia and her family:
For anyone who is serious about learning Italian this is indeed the most effective if not the only way to learn or improve your skills. There are no shortcuts to learning a language, but you can make it quicker and more enjoyable by immersing yourself entirely within a friendly and encouraging environment, thus forcing yourself to speak. Lucia's Home Stay is the best, most convenient and cost effective way to learn Italian. She is an experienced bilingual teacher, who not only provides a high level of teaching but also maintains a friendly environment within her home, where after lessons you get to put into practice what you have just learnt. Penelope, New Zealand
What I found with Lucia is a most efficient and at the same time most agreeable way to improve my language skills. Whether you need Italian as a businessperson or as a student or whether you simply want to experience the language as part of the Italian culture, you will take enormous profit from a home stay at Lucia's, and you will certainly have a good time in Borgomanero and its marvelous surroundings. And maybe you will also find a friend in Lucia, as I did. Roland, Switzerland
It had been my dream for so many years to visit Italy and it finally came true. I didn't expect to find such an amazing host when I applied for Homestay. Lucia has been incredible, so patient and kind and so very generous. Nothing ever was too much trouble for her. We spent the most awesome weekend in the mountains I was so overwhelmed with their beauty. Our numerous visits to the Lakes and castles and islands. Lucia I can't thank you enough for making my time in Italy so spectacular. Thank you for teaching me your language. Jennie, Perth, Australia
I have enjoyed my second stay here every bit as much as my first, my only regret being that it was shorter. I have really enjoyed swimming in Lake Orta and being taken to lovely places, mostly new to me, but at my request, including a return visit to the beautiful Villa Taranto. Lucia is unfailingly kind, generous and thoughtful. Under her gentle guidance, my Italian continues to improve. I look forward to another visit one day. Barbara, Australia.
To Book a Homestay with Lucia in Borgomanero. To find out more about Homestay Vacation prices and check availability please contact melissa@studentessamatta.com