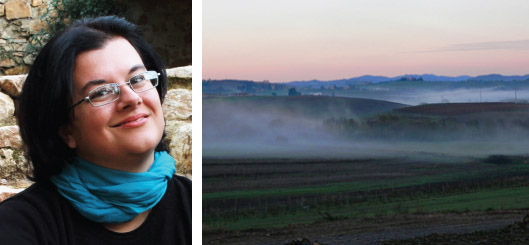 If you would like to make a reservation, click on form link above and indicate your first, second & third choices for an Italian Language Homestay along with dates and language level. Melissa will respond as soon as she receives the form. If for some reason you don't hear back immediately, please send a follow-up email to Homestay@studentessamatta.com
Ascolta / Listen to Virginia!
Virginia's Homestay in Maremma in southern Tuscany The Maremma is a very genuine slice of Italy. Virginia lives in the area between Livorno and Grosseto in the hilly countryside next to the ocean. The Maremma a lovely natural area and is unique because of its blue sea, wooded green hills, and natural thermal baths.It also features picturesque villages with ancient and traditional architecture, with captivating history to match.
[slideshow_deploy id='12158′]
A Homestay with Virginia in the Maremma is a unique opportunity to stay in an idyllic area of Italy which is not overrun with mass tourism. From coastal fishing villages, natural seaside oases and beautiful beaches to rolling hills and alluring landscapes, la Maremma will captivate you and you will relax completely. Living in the country in the southern Tuscany with Virginia, students will experience all these beautiful places as a local.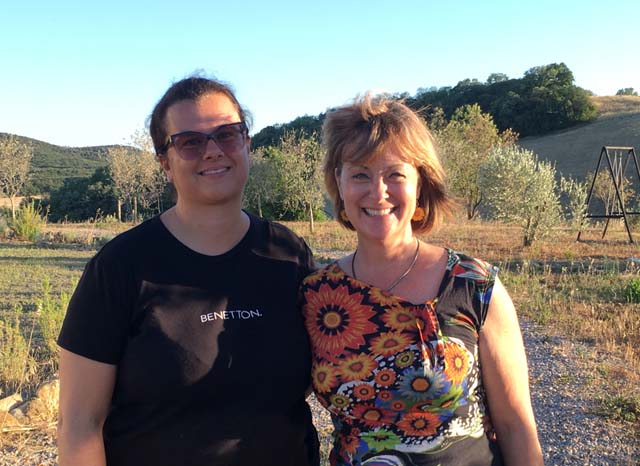 Accommodations & Location: Virginia's Homestay is located in the middle of the Maremma is just 15 minutes (by car) from the beaches where you can enjoy more than a day under the Tuscan sun. Virginia will be more than happy to drive you there! The nearest village is Marsiliana. it is a small center overlooked by a real and inhabited castle. From coastal fishing villages, natural seaside oases and beautiful beaches to rolling hills and alluring landscapes, la Maremma will captivate you and you will relax completely.
You will live with Virginia and her family in their home which has been newly built and renovated. From your bedroom window you will have a fantastic view of the rolling fields and you will enjoy a private bedroom with ensuite, a flat screen TV and free WiFi. There is also a patio outside of your room with private access from the garden. Virginia offers Homestay's a minimum of 1 week.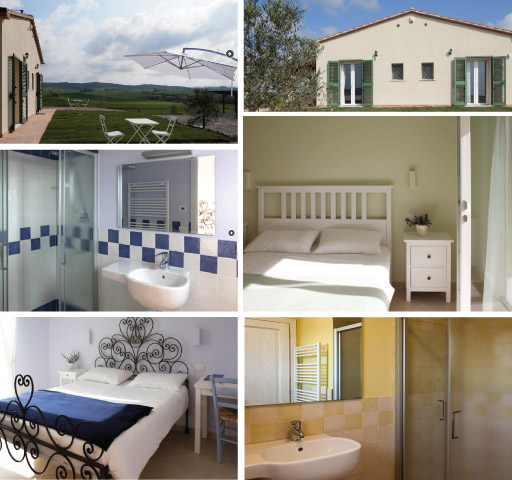 Qualifications: Virginia Villani is a qualified teacher with more than 12+ years experience in language instruction in Italy and abroad (Japan). University degree in Foreign Languages and Literatures (University of Venice). She taught Italian abroad and in Italy for more than 12 years in regular classes until 2013 when she moved to Tuscany and started teaching Italian in her house to students who want to learn Italian and experience Italian culture.
Background: Virginia is a teacher, a mother, and a countryside lover. She's a quiet, patient and helpful person. She adores Italy in general and Tuscany in particular, especially what's related to traditions and culture. She traveled extensively in her 20's and early 30's in Europe, Asia, and North America, learning and engaging with many cultures around the world. She loves the discovery process that comes with traveling and meeting new people. She has a passion for gardening and plant life and can be found expanding her garden with rosemaries, lavenders, olive trees, pepper trees, as well as keeping a small orchard and vegetable garden in her spare time. She also has a passion for cooking and Italian is her favorite. During your stay she can teach you how to make home-made pasta or pizza, using fresh ingredients in a traditional Italian setting.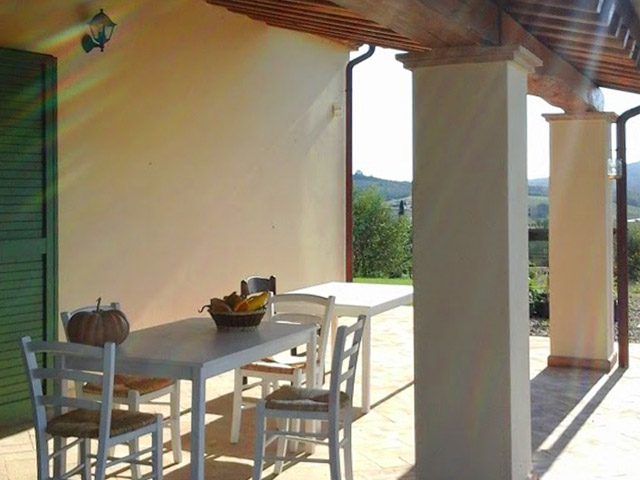 Italian Language Course: Each Homestay program will be tailor-made on student's needs, interests, age, and skills. Featured above, is your classroom! Just imagine learning Italian in an open-air classroom with a view of the Tuscan landscape! Virginia provides one-on-one tutoring (but she can accommodate up to 6 in three double independent rooms, ensuite and private access from the garden), which means you'll receive the maximum amount of direct guidance with a flexibility that works around your schedule.
Available from Beginner to Advanced students! This is what the package includes:
• Daily language lessons, from Monday to Friday 15, 20 or 30 h/week;
• Afternoon activities: art and cultural tours, wine and food tours, guided tours;
• Meals shared with the family (Virginia, her husband and her 2 daughters);
• Pick up and drop off: Orbetello railway station (free); Fiumicino or Ciampino airport (inquire about cost)
Excursions: After a regularly scheduled class, Virginia will drive the student around, giving the chance to attempt latest lessons in a real setting. In addition to popular spots, she will drive you in food and wine tours. Whether it's tasting wine in the middle of a vineyard, learning how virgin olive oil is produced, seeing how ham and salami are seasoned, or getting the chance of seeing how cheese is produced in a real cheese factory, Virginia will provide a memorable and ideal learning environment.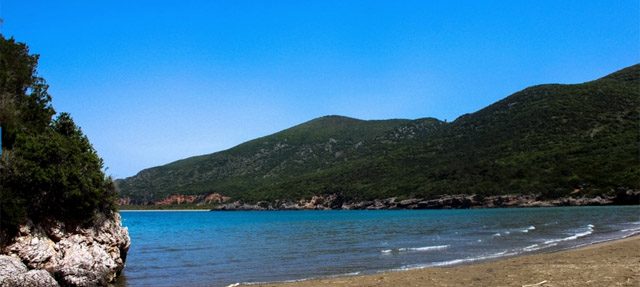 Attractions: Pitigliano, Sorano, Sovana, Capalbio, Saturnia thermal spring, Tarot's Garden, Daniel Spoerri's Garden, Regional Parc of Maremma, Monte Argentario, Giglio Island, Massa Marittima, Magliano, Vulci, Tarquinia; Siena, Pisa, Florence, Rome, Montalcino, Montepulciano, Pienza and Orvieto are easily reachable in less than 2 hours.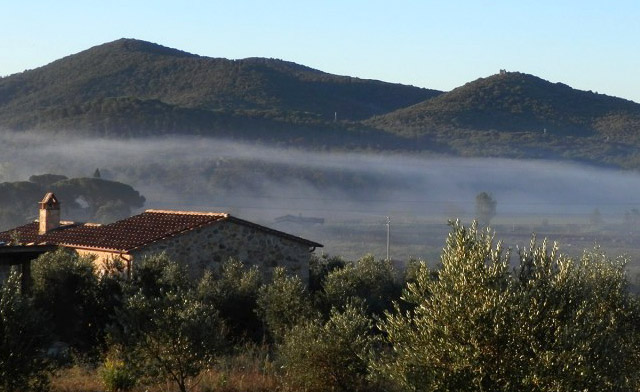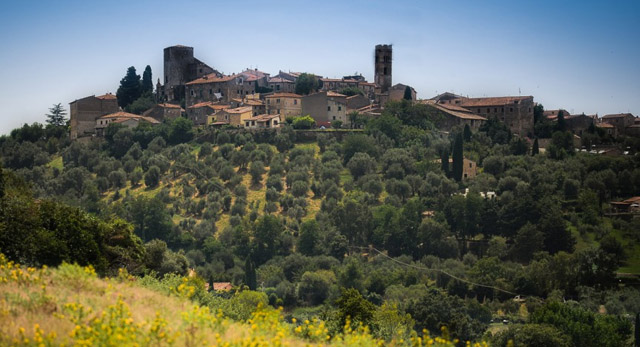 To Book a Homestay with Virginia: Virginiaoffers a special price for readers of the Matta Blog. To find out more about Virginia's Maremma, Tuscany Language Vacation, prices and to check availability fill out this form or contact melissa@studentessamatta.com