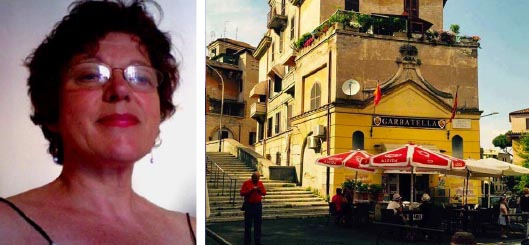 If you would like to make a reservation, click on form link above and indicate your first, second & third choices for an Italian Language Homestay along with dates and language level. Melissa will respond as soon as she receives the form. If for some reason you don't hear back immediately, please send a follow-up email to Homestay@studentessamatta.com
Carmela's Homestay in Rome in the neighborhood of Garbatella
Hi! I'm Carmela Marocchin, for my friends, Lina. I live in Rome in a neighborhood not too far from the center. Music, Art, and Literature are my passions, but my biggest passion is the Italian Language! In fact, I continue to deepen my understanding of the language its historical aspects, expressions, and means of communication in regard to other languages. I am more than happy to pass this knowledge on to my students and lovers of the language who stay in my home.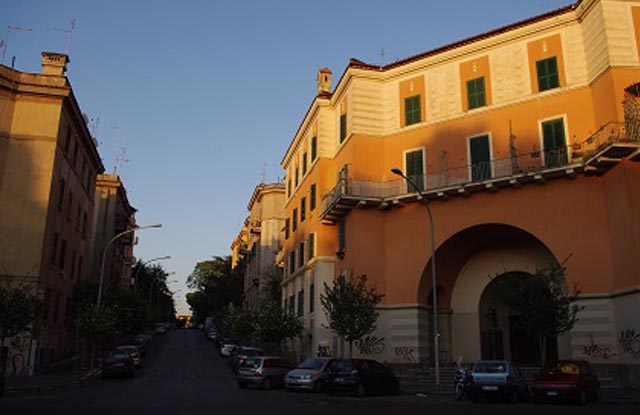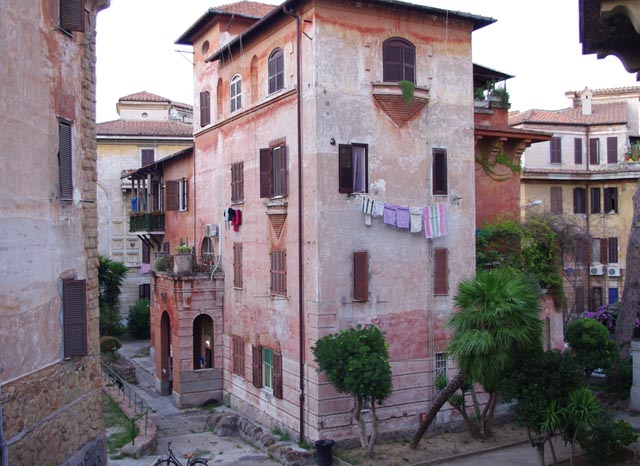 I love cooking, so staying with me it is possible to learn and taste typical Roman dishes. When I have free time I go to the cinema, I visit museums, I read good books and I paint. And when there is good weather, I go around the city on bike, because Rome never stops surprising me, with all its treasures it offers to those who love the city.
I speak both French and English well. But really my method of teaching doesn't need another language because my method involves the immediate use of Italian in its basic usage – even for very beginners. Even a week is enough to learn my language thanks to the experience of full immersion in which the student will discover living with respect to the culture of my country!!
Carmela's qualifications for teaching and experience
1976 Degree in Language and Literature – University of Rome
1984 State Qualification for teaching literary subjects in Middle School
2010 Training Course for teaching Italian to Foreigners (children and adults) DITALS2 – University of Siena
From 2011 Certified Experience Teaching Italian to Foreigners with Dilit method and cooking ateliers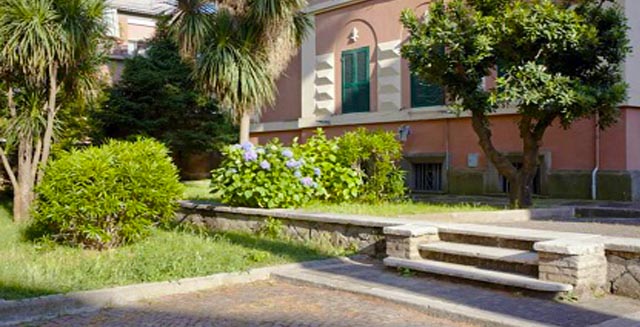 The Neighborhood of Garbatella
Garbatella is a typical Roman neighborhood and near the center and currently, it is very fashionable. It has been here since the year 900 to house workers and employees and was designed as its own little village. So, there are small houses with vegetable gardens and they make a small city inside a bigger city. It is peaceful and far away from traffic, which allows for walking, going out for a drink or a pizza in a small local bar, making conversation with Roman residents, and discovering long-standing local businesses. To get to the center of Rome you take Metro B and buses that take about 20 or 30 minutes (depending on traffic) to get to the Campidoglio and other interesting locations like Villa Borghese, Lungotevere, and Trastevere. In addition nearby is the park of Appia Antica where you will find monuments and nature mixed together for walking and running. Just a few bus stops away (or 1 stop by Metro B) is the metropolitan/train that takes you to Ostia Antica and the sea. It is also easily accessible to the Fiumicino airport.

Stay with me and study with me
I offer a one or two-week Homestay study vacation for a student of any level and any age in a single room or for two students of the same level who wish to share the same room.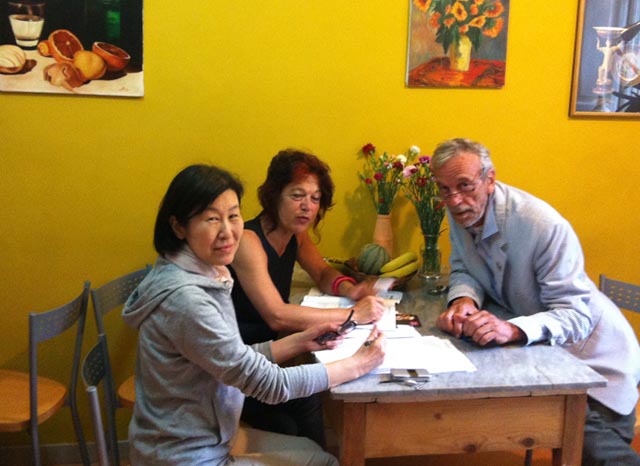 The Homestay includes
I provide accommodations and full room and board, Italian breakfast, lunch and dinner. Included is 1 guided visit (Trastevere, Ghetto, City Center), 1 guided tour of Caravaggio's works, 1 walk along the Appia Antica to see the monuments (about a three-hour outing)1 late afternoon break for an aperitif or a pizza.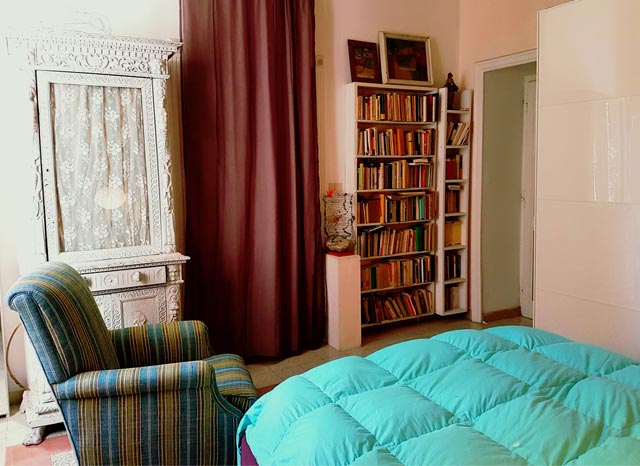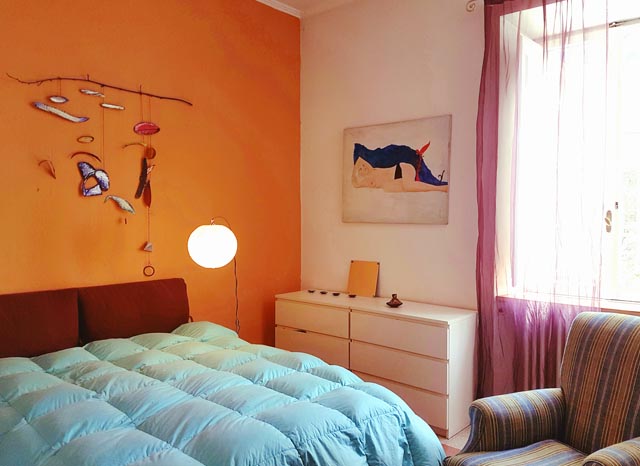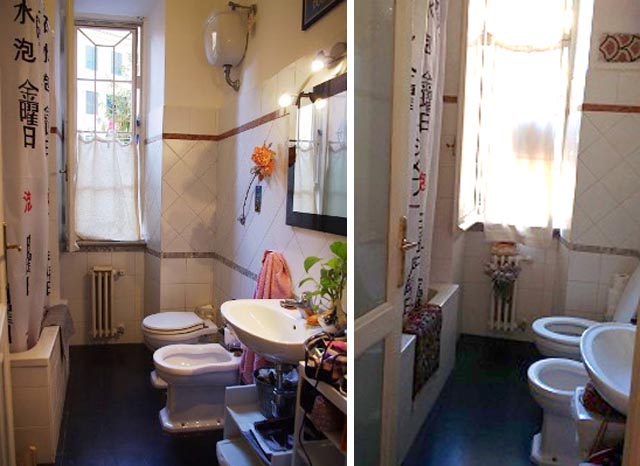 My Home:
My apartment is spacious and quiet, it is a typical Roman condominium, with several buildings situated around a garden. There are two bed-rooms at your disposition with chairs, sofas, lamps dressers, study corner, and WiFi.
The first room has a French bed (140 cm), the second has a comfortable sofa bed (140 cm). The bathroom in the house is shared with me.
Tutoring is usually in the morning, but it can also take place at another time of day, at the student's request and according to need.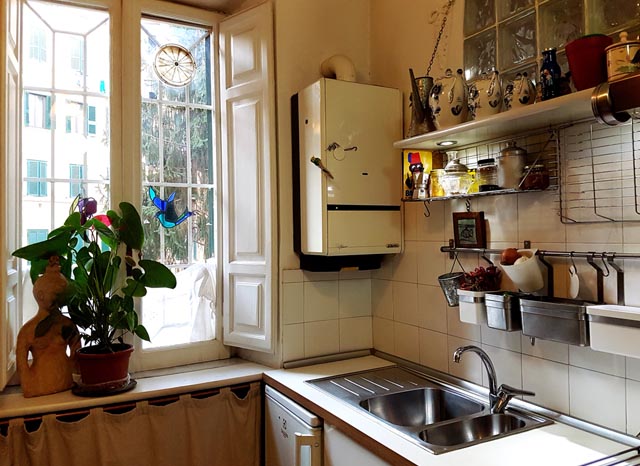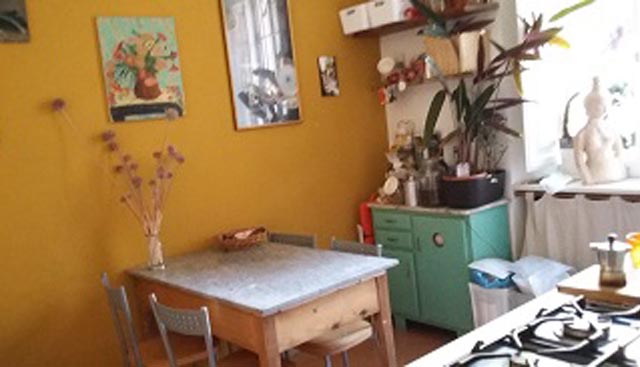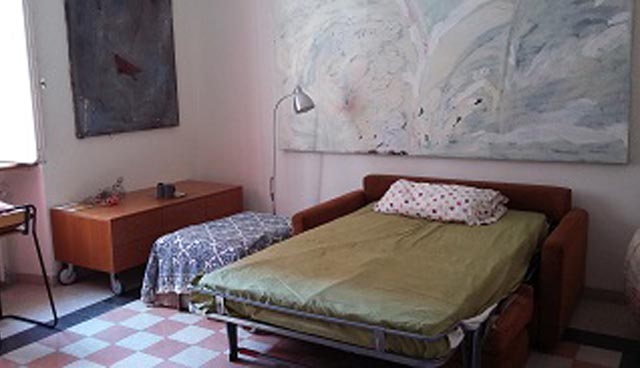 Lessons
I give lessons normally in the large kitchen-dining area. Lessons are enjoyable, stimulating, involving and because I use an interactive approach which gives priority to the mastery of the things a student needs in everyday situations. We will use authentic materials from newspapers, and magazines, videos, songs, cooking recipes, linguistic and role games, information describing some of the most important monuments, works of art or Roman sites that the student will be visiting. We will focus on the four areas of language: speaking, understanding, reading, and writing based on the differing complexity and the individual student's necessity and interest and depending on what he or she wishes to achieve during his Homestay experience.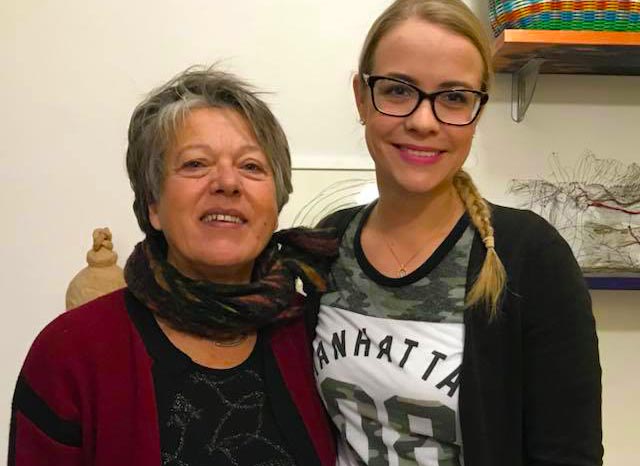 Special Program: Trips and Chats with me
For those who prefer a more dynamic experience and a little more activity to get to know the Lazio region better, it is possible to design a program of visits and day trips by car in my company to work on conversation skills. The costs are calculated based on what the student wishes to see and accomplish. Please inquire about a specially designed produced program.
To Book a Homestay with Carmela: Carmela offers a special price for her Homestay experience in Rome to readers of the Matta Blog. To find out more about Carmela's Homestay Vacation prices and to check availability contact melissa@studentessamatta.com