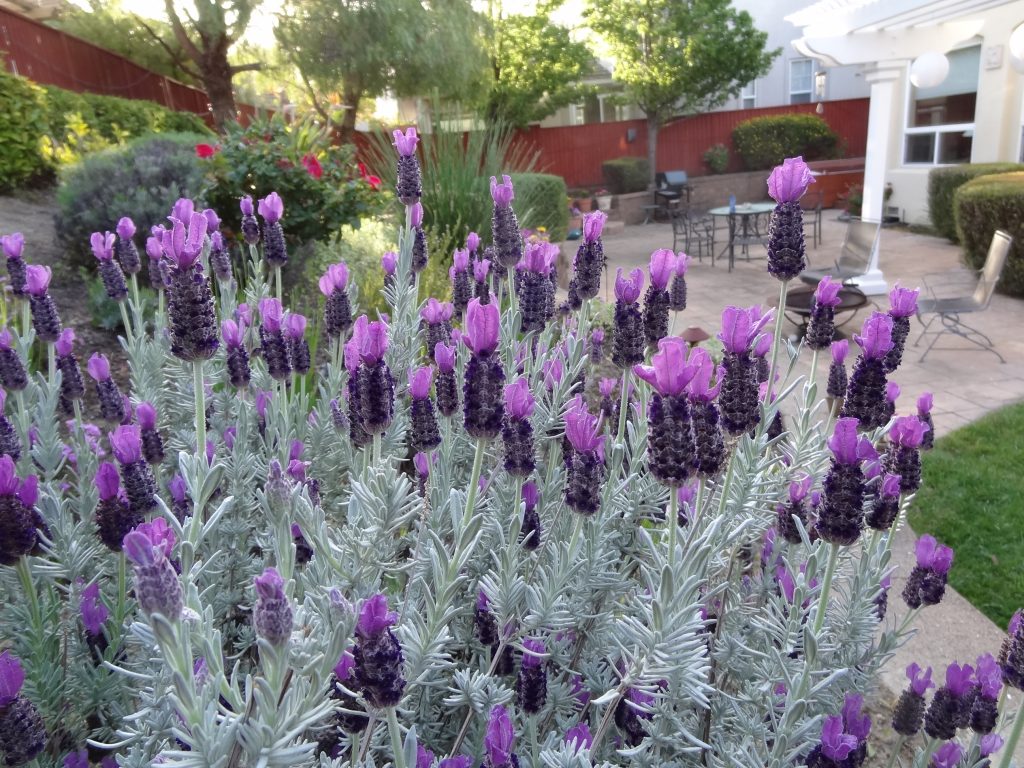 (Read in Italian) This month the girls of "Italy Blogging Roundtable" are about to celebrate their first year of blogging together. To mark the occasion in a special way they have invited their friends to join them by writing a guest post on one of the 12 topics that they blogged about last year. So, I had a choice of one of these topics: "why I write about Italy", "Driving in Italy, Favorite Art", "Vacation Italian Style", "School", "Autumn", "Food", "Gifts", "Crafts", "Roots", and "Invites". These all seem uniquely interesting themes, and perhaps you recall that in December I joined these bloggers by writing a guest post on the topic of "Gifts", but this time I decided to choose the topic of "Invitations" because, well…it is just so inviting, right!?
So, on this first day of May I would like to invite you all to spend a few moments of the morning in my garden. Do you hear the birds singing? Do you see the first golden rays of the sun that make the dew drops on the flowers sparkle? At this moment time of day everything in quiet. The day is full of promise. The world seems new and anything is possible.
Last month I worked a lot in the garden. I cleaned it and prepared it for the spring. I brushed away the dead debris left from winter and I planted flowers, herbs and even tomatoes. Here are impressions of little hands that make me remember that little things when cared for with love grow up to be big…in a hurry!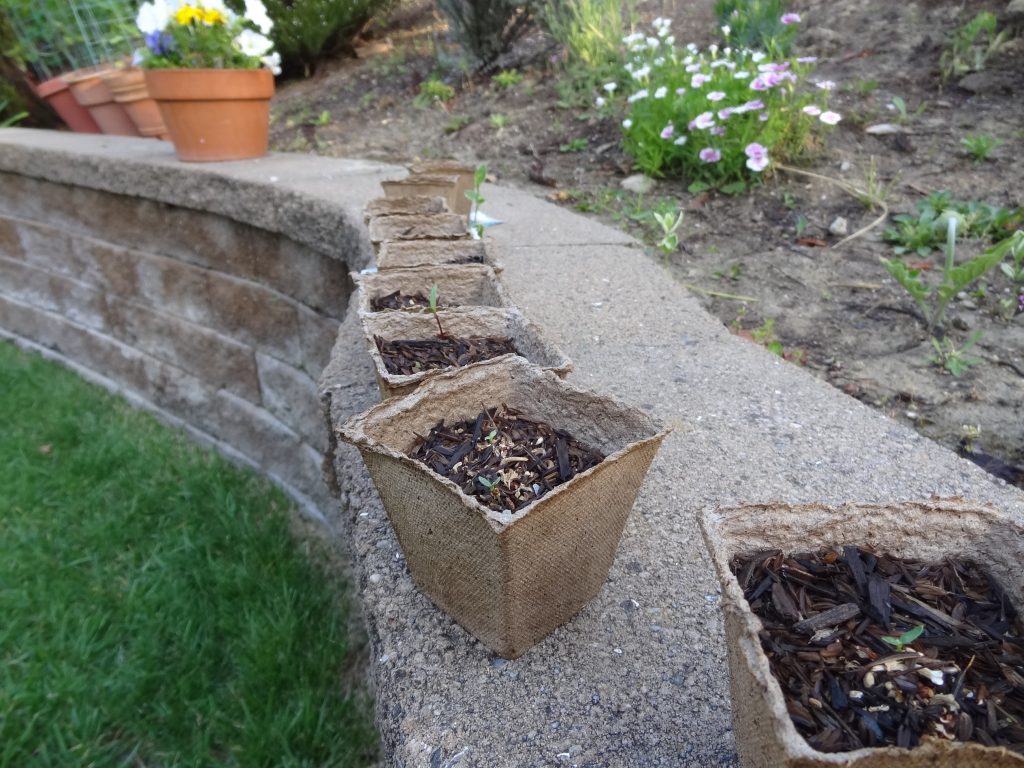 If you look carefully you can see the first shoots that are sprouting up.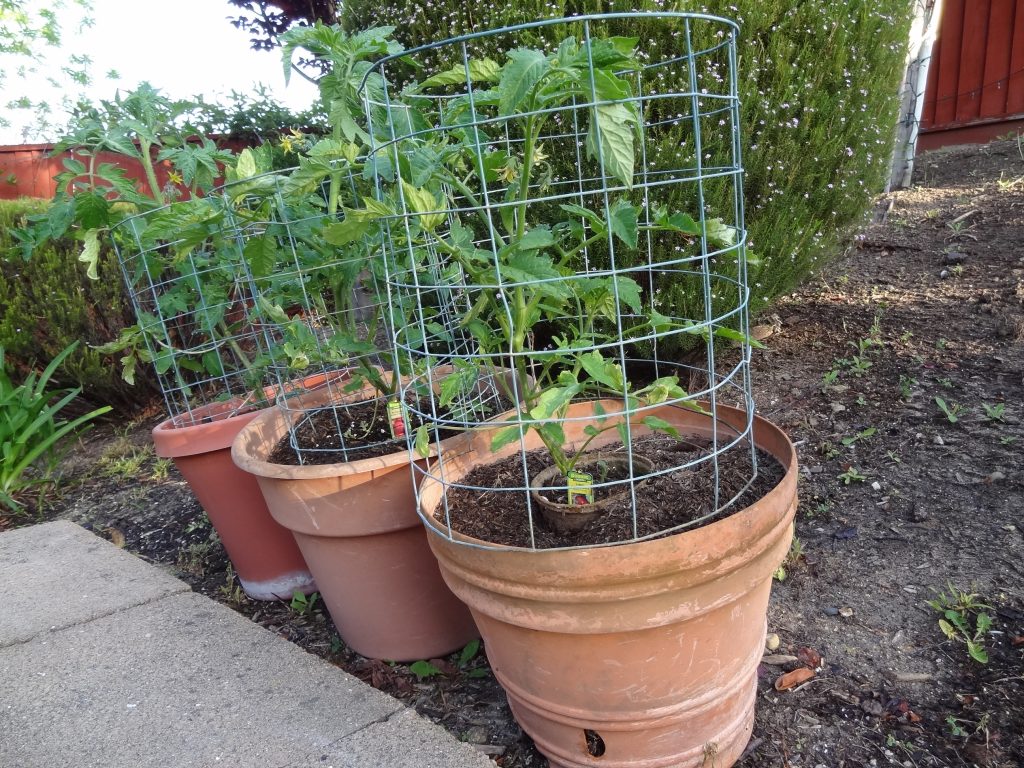 Our tomato plants! We are also trying to grow Italian tomatoes from seeds that the Mirabile family gave to us before leaving Puglia last summer. Hopefully they will grow big and we can eat them before the snails!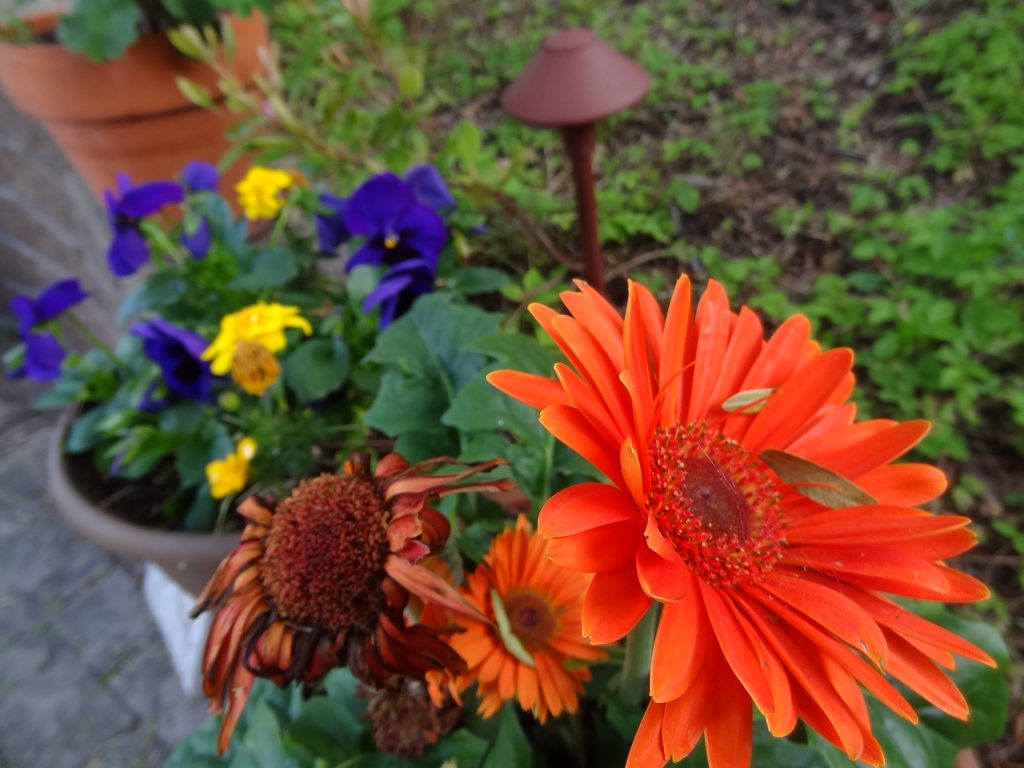 There is a variety of riotous color in the garden. At times it seems the colorful flowers are perfect subjects, worthy of a Matisse painting.
In my garden you can not only hear the birds that sing with the first rays of the morning sun, but you can also see flowers that look like birds!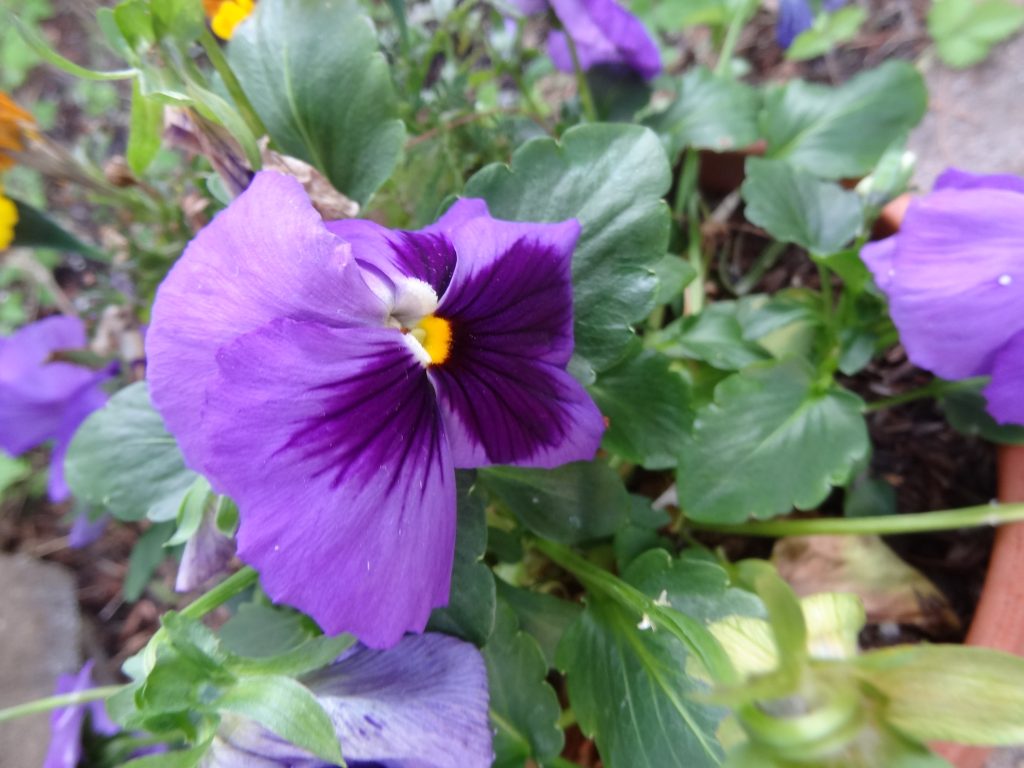 There is a wonderful aroma in the air and even the smallest of flowers seem almost regal.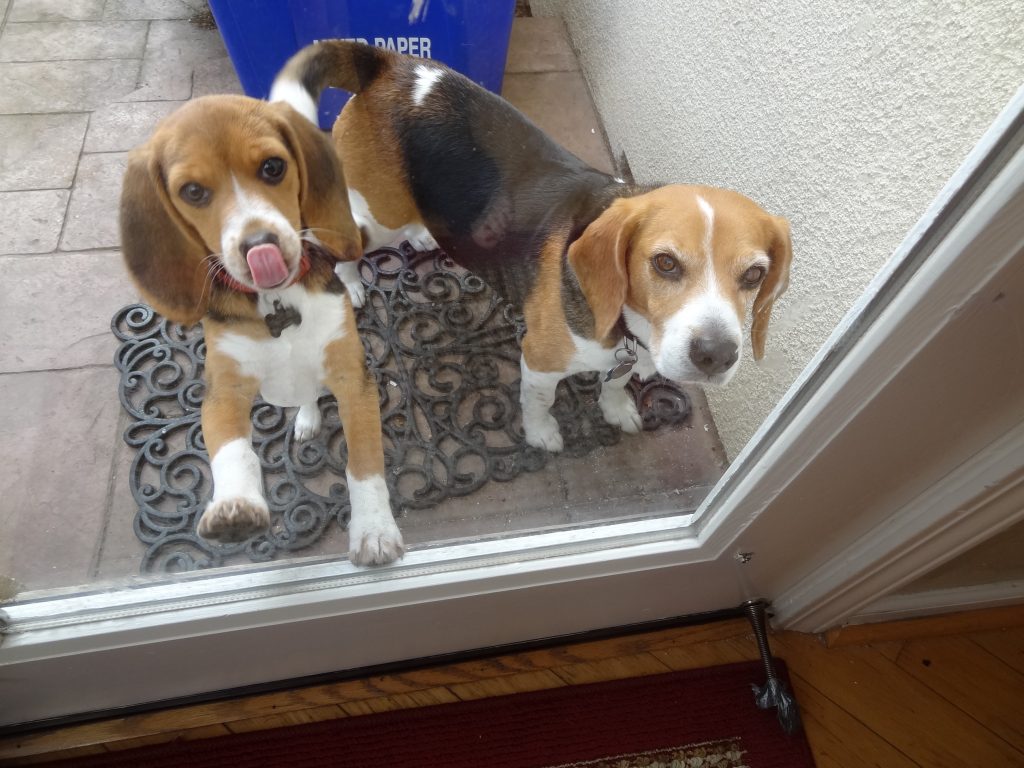 So… by this time the morning is off to a fantastic beginning and it is time for breakfast. I have a couple of little furry friends that need me and who want me to feed them. I need to also prepare breakfast for my son. I hear the telephone ring. The bell rings alerting me that I have incoming email. I also smell the aroma of freshly made coffee! Ok! The golden moment has passed. The sun rises higher in the sky and another busy day is upon me. Thanks for accepting my invite to stroll about my garden!
But wait! I have another invitation for you! Come with me to Italy this summer. I am planning a "Language Immersion Tour" in Lecce in Puglia 19-26 Agosto with Yle di YLTour. It would be great to have you along with me. You can expect a week spent with a small group of new friends who are passionate about Italy, wine, cooking and leaning Italian. Men, Women, couple of all ages. Language students of all levels are welcome, from beginners to more advanced. There are spots for a minimum for 4 people and a maximum of 15. For costs and more details read these blog posts below: 2012 Language Immersion Tour in Puglia & Learn Italian under the Olive Trees (how the language will be taught)
Thank you to my friends Gloria of At Home in Tuscany , Rebecca of Brigolante, Melanie from Italofile, Alexandra from ArtTrav, and Jessica of Why Go Italy for inviting me to participate in this month's edition of the "Italy Blogging Roundtable" on the occasion of their 1-year anniversary of blogging together. Check out their blogs to find out what they are up to this month!