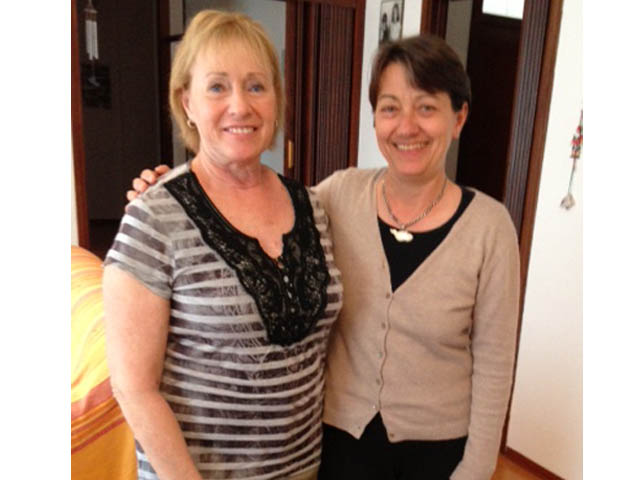 Recentemente una lettrice del blog, Andreina Spitzer ha viaggiato con la sua amica a Lago Maggiore per trovare Lucia De Zuani, un'insegnante d'italiano che offre le possibilità di stare a casa sua per una settimana di Language Immersion. Andreina ha scoperto Lucia attraverso il mio blog e sono molto contenta che le due donne americane di Chicago ci siano divertite molto con Lucia. Secondo Andreina, l'esperienza di vivere con una famiglia italiana è stata ottima per migliorare la conoscenza e l'apprendimento della lingua. Non è stato neanche male avere una guida personale per mostrargli tutti i luoghi bellissimi nella zona. Ecco una recensione che lei ha scritto della sua esperienza.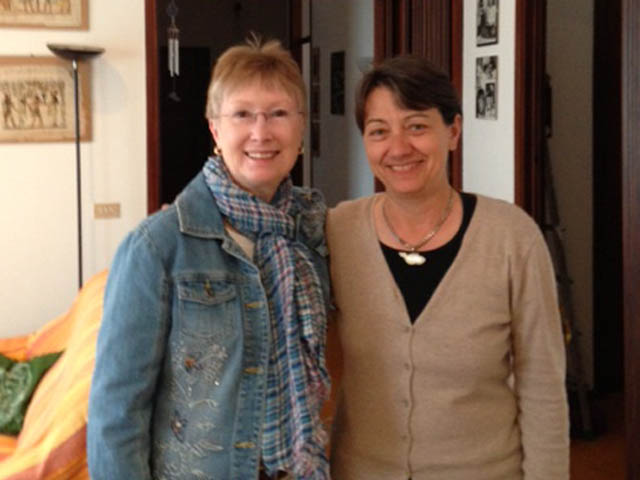 Ciao Melissa, Ho passato una settimana da Lucia Dezuani a Borgomanero vicino a Lago di Maggiore. La mia amica con cui studio Italiano, mi ha accompagnato. Voglio parlare prima di Lucia. Lei e' molto in gamba, molto allegra, graziosa e molto accogliente. Il suo condominio era molto comodo e pulito. Lei preparava quasi tutti i pasti a casa sua e ci mostrava tanti posti nelle regioni di Piemonte e Liguria. Ogni giorno era un'avventura.Ogni giorno studiavamo, facevamo le gite e mangiavamo bene. La mia amica ed io hanno scelto una settimana d'immersione completa con Lucia. Abbiamo parlato soltanto in italiano. Ci e' piaciuto molto parlare totalmente in italiano. Abbiamo imparato molto.Vi suggerirei una permanenza con Lucia per imparare e per buon divertimento. Spero di ritornarci nel futuro.
— Andreina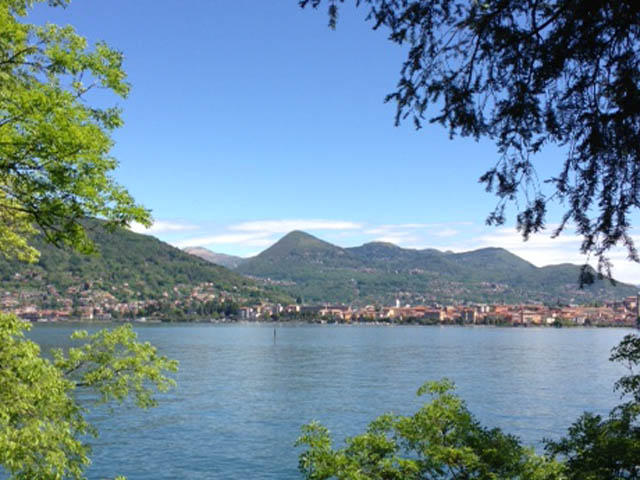 Grazie Andreina! Sembra che abbiate passato una vacanza da sogni e avete imparato molto. Scrivi bene l'italiano! Sono molto contenta per voi. Per sapere più di Lucia de Zuani e tutto quello che le offre seguite questo link per leggere più in inglese . Se avete interesse per informazione su di una vacanza con Lucia potete scrivermi per più dettagli. To learn more about Lucia de Zuani and what she offers follow this link to read more in English.
If you would like more information please contact
Melissa@studentessamatta.com