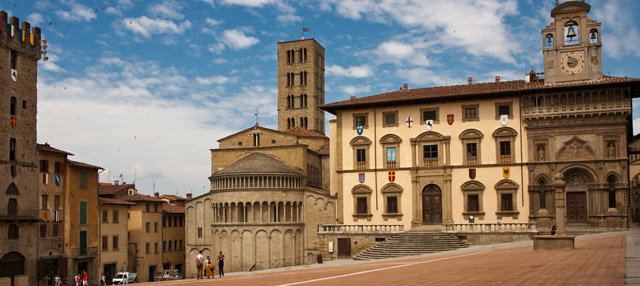 The 2016 Matta & Cultura Italiana Arezzo
Language Progam September 1 – 12, 2016
"Matta" Language & Culture Workshops. Learn Italian in Italy!
I am pleased to announce a new "Matta" Language Workshop
Let's go to Arezzo and learn Italian together! Sign up Now!

Come with me to AREZZO in 2016 to PRACTICE & IMPROVE YOUR ITALIAN! Immersing in language and culture and traveling with like-minded individuals is a great way to learn the language in a relaxed and friendly environment.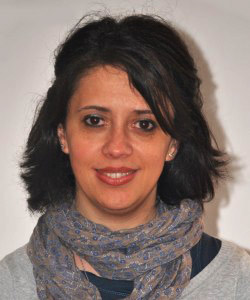 Join me in Arezzo on September 1 – 12, 2016 for another unforgettable "Matta" Language & Cultural experience. In September 2016 I am teaming up with Paola Testi, the director of Cultura Italiana Arezzo Language School for 12 days and 11 nights of Italian Language Learning fun! During the mornings we will study at Cultura Italiana Arezzo Italian school, located in the historic center of Arezzo. During the afternoons we will participate in excursions in and around Arezzo, with teachers and guides from the school. We will also be in Arezzo to experience the famous Giostra del Saracino – Arezzo's jousting festival that occurs every year the first week of September.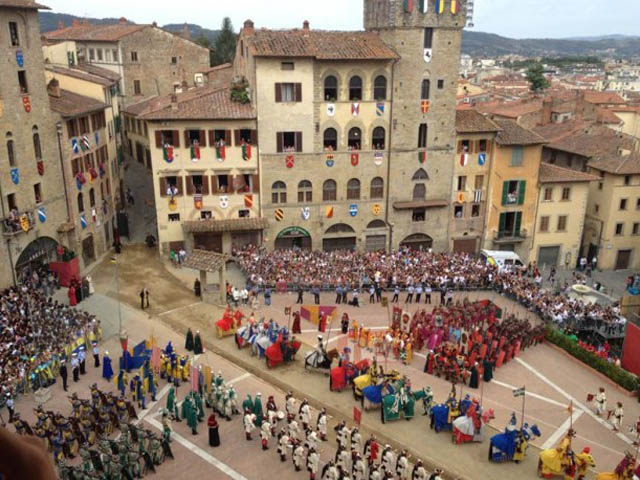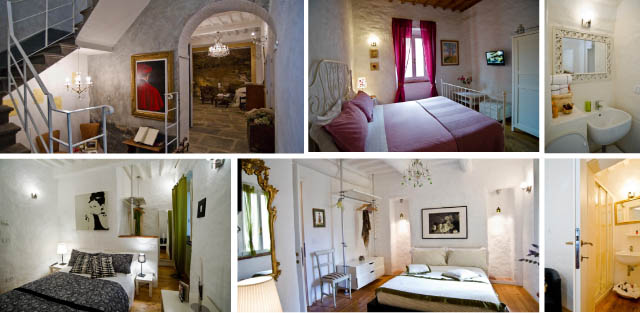 Program includes: Lodging for 12 days, 11 nights at Antiche Mura B&B, ALL BREAKFASTS & ALL DINNERS, 7 days of Italian Classes (28 hours language instruction), 1 Cooking Class, Participation in the Giostra del Saracino – the local jousting festival, Medieval Dinner Party – Propiziatorio del Saracino, Italian Movie Night, Wine Tasting Event, Visit Basilica di San Francesco to see the paintings of Piero della Francesca, Visit Arezzo's Antiquities Fair, Bus Excursion to Anghiari, Bus Excursion to Siena, Bus Excursion to Cortona, Opportunities to meet the locals and take your Italian language skills to the next level!  

Accommodations: We will be staying at Antiche Mura a 3 star B&B in Arezzo's historical center, within walking distance to the school. The rooms of the hotel are delightfully decorated and feature updated private baths, TV, Internet, Air Conditioning. Book Now! There are only 10 spots! The price for the Matta / Lucca Italian School Language Immersion program is $3,500.00. Availability is based on a first-come-first-served basis & a reservation is not guaranteed until the receipt of deposit or full trip payment. A $500 non-refundable deposit is required to secure your reservation.
The balance of the trip fee will be due approximately 60 days before trip start date (7/3/2016). You may also pay full trip fee at the time of booking. To book with peace of mind and to safeguard your trip investment, in the case of a personal emergency or a family life event that might prevent you from departing for Italy, you may want to consider purchasing travel insurance through agencies such as: Travel Guard, AAA  or American Express. Please read the Cultura Italiana Arezzo Language School/ Matta Refund Policy & Terms of Conditions.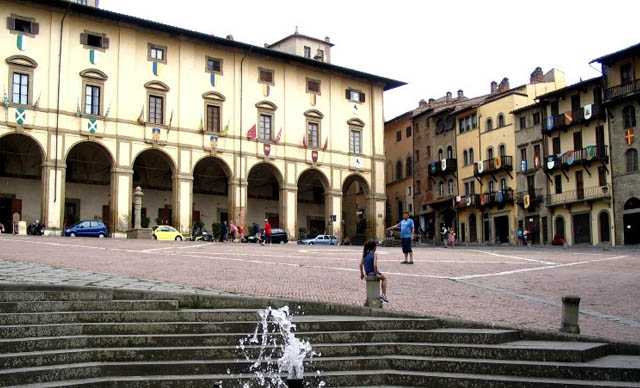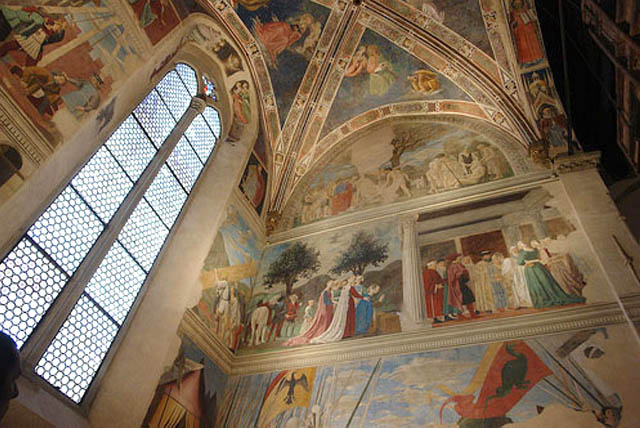 2016 Arezzo Program Details

Thursday, September 1: Arrive in Arezzo & Settle into Antiche Mura in Arezzo
Friday, September 2:
8:30 am – 10:30: Welcome Breakfast at the School
The first morning we be given a presentation about the school and about the city of Arezzo. Language levels will also be assessed.
10:00 – 1:50: Students placed in appropriate classes, lessons begin
2:00 – Lunch (all lunches are individual choice/not included in program price)
4:00pm: Guided tour of Arezzo with teachers from Cultura Italiana Arezzo
8:00 pm : Dinner at a local trattoria in the historic city center of Arezzo
Saturday, September 3rd
Morning stroll to visit the Mercato del Sabato / Saturday Market in Arezzo with a teacher from Cultura Italiana Arezzo. We will have the chance to taste panini and street food typical of the area
3:00pm: Fiera Antiquaria – we will visit Arezzo's Antique fair in the afternoon
7:30pm: Dinner: "Propiziatorio del Saracino" we will take part in the "dinner party" that dates all the way back to the medieval ages. We will dine at long tables set up in one of the 4 neighborhoods in the historic city center
Sunday, September 4th
Free Morning
Lunch
2:00pm: Presentation at the School of the history of "Giostra del Saracino" with a film.
3:30pm: We will join all of Arezzo to watch the Parade of the Giostra del Saracino in the Historic City Center
4:30pm – 5:00pm: Piazza Grande – To watch the Giostra del Saracino
8:00pm: Apericena in Piazza San Francesco al "Caffè dei Costanti" a historic bar in the historic city center with teachers from the Cultura Italiana Arezzo
Monday, September 5th
9:00am – 12:50pm: Italian lessons (with 1/2 hour morning break)
Lunch
3:00pm: Visit to Laboratorio Orafo / Jewelry Studio of Signor Carlo Badii who will give us a demonstration of how he works in Gold
7:30pm: Dinner in a local pizzeria
9:00pm: Italian Movie at the School
Tuesday, September 6th
9:00am – 12:50pm: Italian lessons (with 1/2 hour morning break)
Lunch
5:00pm – 9:00: Cooking Class with Chef Lalla, transportation in a private van to locale in countryside
Wednesday, September 7th
9:00am – 12:50pm: Italian lessons (with 1/2 hour morning break)
Lunch
3:00pm: Visit & Guided Tour with Art Historian: Basilica di San Francesco to see the paintings of Piero della Francesca
8:00pm: Dinner in a trattoria in city center
Thursday, September 8th
9:00am – 12:50pm: Italian lessons (with 1/2 hour morning break)
Lunch
4:00 pm: Visit to Vineyard in the Tuscan Countryside for wine tasting/olive oil tasting/tasting of local products
8:00 pm: Dinner in the Vineyard
Friday, September 9th
9:00am – 12:50pm: Italian lessons (with 1/2 hour morning break)
Lunch
4:00 pm: Visit to CORTONA by bus, tour of Cortona with a local guide, Shopping
Saturday, September 10th
9:00am – 12:50pm: Italian lessons (with 1/2 hour morning break)
Lunch
4:00 Visit to Anghiari bus trip to a charming Tuscan town near Arezzo. Visit also to the Busatti Textile Factory
8:00 pm: Farewell Dinner with the teachers of Cultura Italiana Arezzo
Sunday, September 11th
10:00 Excursion to Siena
Lunch & Dinner Free choice
Monday, September 12
Baci & Abbracci! Goodbye! Students depart
Transport to Arezzo: The nearest airport is Florence, which is about 45 minutes by car from Arezzo. There are also hourly direct trains from Florence. Please contact Melissa with your specific transport questions and she will be happy to help you with your travel arrangements.
For more information please contact melissa@studentessamatta.com. To make a reservation please fill out automated form above. Ci vediamo ad Arezzo!