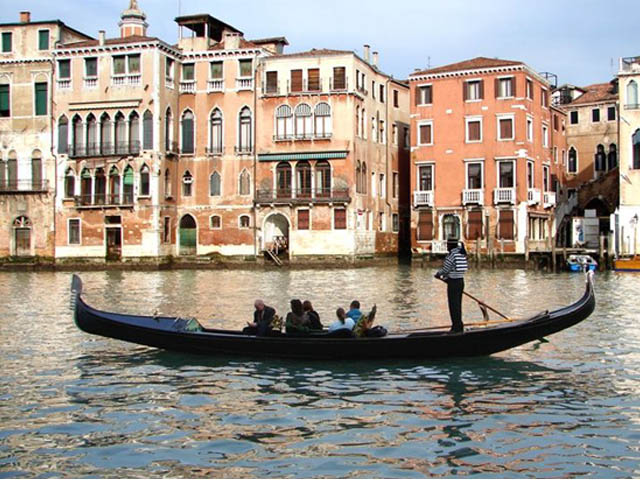 Diego Cattaneo, direttore del Venice Italian School parla della reale esperienza di voga alla veneta in un'imbarcazione tradizionale che avremo a Venezia durante il soggiorno lì in Aprile. Noi esercitiamo la lingua, mentre impariamo a remare! As we practice the language, we will learn how to row, row, row a boat!
Se chiediamo: qual'è il simbolo di Venezia? Probabilmente 90 persone su 100 direbbero: la gondola! Bene: è per questo che 90 turisti su 100, quando vengono a Venezia, fanno un giro in gondola. Attenzione: fanno un giro, un tour, una piccola escursione di 45 minuti col sapore un pò da parco tematico.
Noi alla Venice Italian School abbiamo pensato che questo non sia soddisfacente: noi vogliamo portare i nostri studenti nel cuore stesso della città, per provare l'ebrezza di una vera, reale esperienza di voga alla veneta in un'imbarcazione veneziana.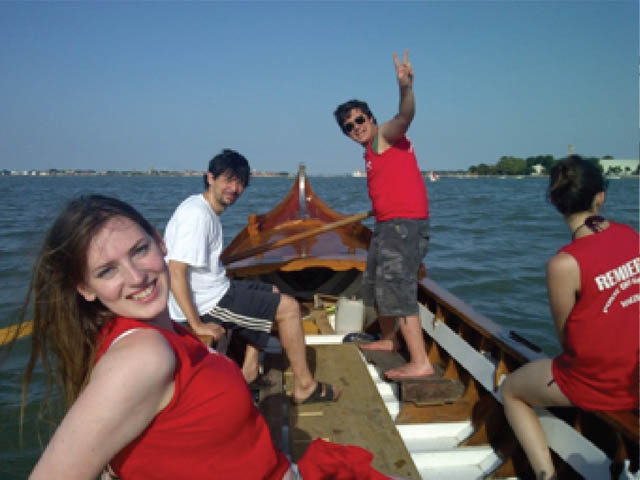 Le nostre lezioni di "italiano e voga alla veneta" infatti, sono finalizzate non solo a migliorare la confidenza e la sicurezza degli studenti nel parlare italiano fuori dalla classe, ma anche a far loro conoscere una realtà affascinante ed essenzialmente veneziana, lontani dal turismo di massa dominatore di questi giorni.
Insieme a Diego e al nostro "in house rowing instructor" Alberto, gli studenti della VIS hanno la possibilità di passare un pomeriggio veramente unico: accompagnati da Diego alla famosa e tradizionale Remiera di Sant'Alvise, prima di salire in barca gli studenti proveranno a rispondere a delle domande generali sulla gondola: perchè si voga con la faccia rivolta al mare? Perchè le gondole sono colorate tutte di nero? Perché c'è un ferro pesantissimo all prua?
Poi, il cuore della lezione: si esce in barca, accompagnati da Alberto, e si raggiunge una vicina parte della Laguna Nord, con acqua calma e bassa. Qui, sempre con l'aiuto esperto di Diego e Alberto, agli studenti viene data l'opportunità di "assumere il comando" – mettersi la posizione di voga, prendere il remo e…vogare alla veneta! Con il riflesso del sole sull'acqua e un pò di vento che soffia è una sensazione unica.
Le lezioni di voga alla veneta sono una normale attività di sport e ricreativa per i giovani veneziani: alla VIS abbiamo pensato che questo tipo di attività sia troppo bello e unico per non essere condiviso con i nostri studenti.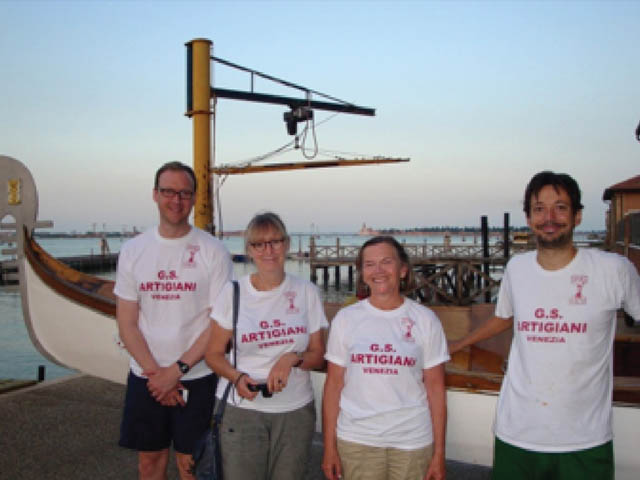 Dopo la lezione, si continua a praticare l'italiano davanti a un aperitivo e qualche ciccheto (tipico spuntino veneziano) in compagnia di Diego e Alberto in una delle zone più tipiche della città. L'aspetto comunicativo della lezione è essenziale: agli studenti viene data l'opportunità di comunicare italiano in modo naturale, senza paure per errori di grammatica o struttura. In questo modo, gli studenti acquistano fiducia nelle loro capacità, naturalezza nella comunicazione e naturalmente, si divertono!
Vi aspettiamo per la Rowing Lesson con il gruppo Explore Venice Tour 2013 di Melissa in Aprile: non mancate