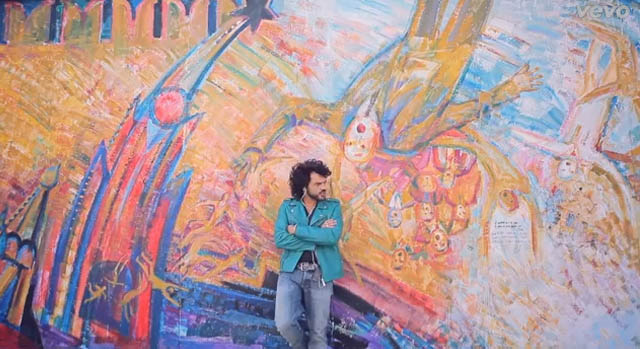 Buon inizio settimana! Partiamo con la canzone "Il mio giorno più bello nel mondo" di Francesco Renga un cantautore italiano. Adoro il singolo estratto dal suo nuovo album Tempo Reale, che è stato pubblicato il 6 maggio
2014. La canzone ha come tema una dichiarazione d'amore e le melodie e il timbro sono incantevoli, fonti d'ispirazione e rilassanti allo stesso tempo. Mi piace molto il video, che è stato girato per la strada con graffiti innovativi come sfondo. L'ultima frase della canzone riassume tutto per me oggi: Solo tu mi hai donato un sorriso che nasce anche quando un motivo non c'è .
Happy new week! Let's start off with the song "Il mio giorno più bello nel mondo" (My best day in the world) by the Italian singer songwriter Francesco Renga. I'm loving the single from his new album Tempo Reale that was published on May 6th 2014. The song's theme is a declaration of love and the melodies and the tone are lovely, inspiring and relaxing at the same time. I also really like the video, that was filmed on the street with the innovative street graffiti as a backdrop. But the last line of the song, sums it all up for me today: "Only you give me a smile, for no reason at all".
Testo:
Ricomincia nella notte questa storia troppe volte
E ha tirato botte
Colpi bassi mentre vivo
Che mi tolgono il respiro
E mi danno la certezza che mi ostinerò a mancarti senza raddrizzare il tiro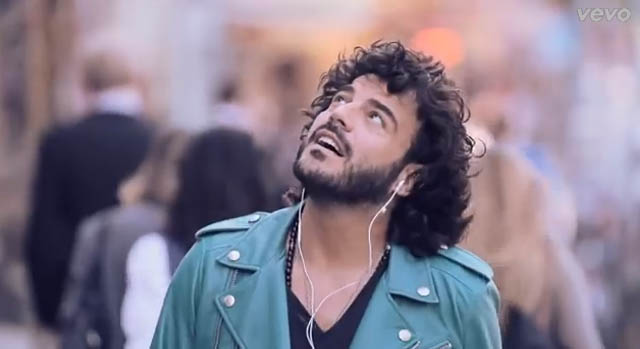 Quante volte avremmo detto con fermezza che tra noi era finita
Da domani ricomincia un'altra vita
Tranne poi tornare dove siamo stati sempre certi di trovarci
Siamo sempre stati forti
A lasciarci negli abbracci
A proteggerci dai sassi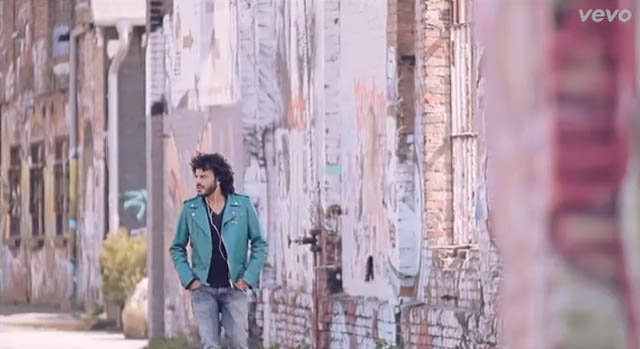 A difenderci dagli altri
A lasciarci i nostri spazi
A toccare con un dito questo cielo che spalanca l'infinito
Quante volte ci ha deluso
E quante volte ci ha sorriso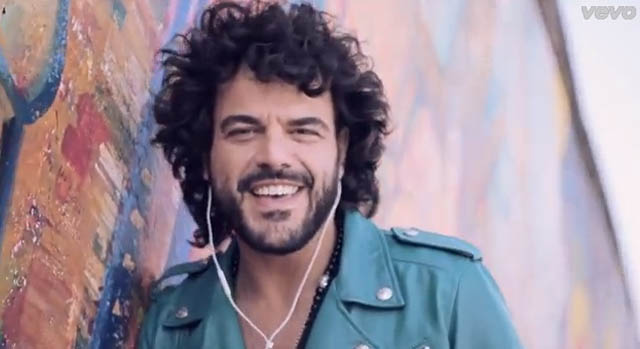 Come te che mi hai dato
Il mio giorno più bello nel mondo
L'ho vissuto con te
Solo tu mi hai donato
Un sorriso che nasce anche quando un motivo non c'è
E da quando c'è stato sembra schiudere tutte le porte
Sembra schiuderle tutte le volte
Che sto con te
Non lasciamo che sia il tempo a cancellarci senza un gesto
Far la fine dei graffiti abbandonati alle pareti
Lentamente sgretolati dalla pioggia e dal calore
Fino a quando c'è uno stronzo che passando li rimuove
Senza avere la certezza di aver dato tutto
Prima di mollare, di tagliare corto
Di imboccare quella strada senza più un rimorso
Fino a quando arriverà qualcuno che starà al mio posto
A lasciarci negli abbracci
A proteggerci dai sassi
A difenderci dagli altri
A lasciarci i nostri spazi
A toccare con un dito questo cielo che spalanca l'infinito
Quante volte ci ha deluso
E quante volte ci ha sorriso
Come te che mi hai dato
Il mio giorno più bello nel mondo
L'ho vissuto con te
Please follow and like us: