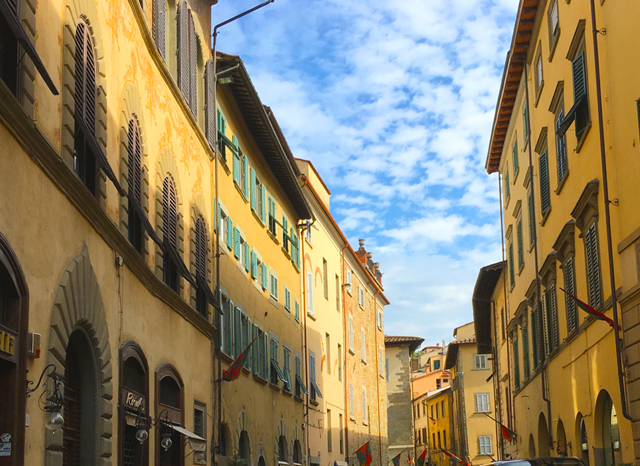 Are you ready to learn Italian in Arezzo Italy? Last year I discovered a beautiful corner of Italy! Bella Arezzo! I had such a fabulous time last September with my language learning group and the teachers at Cultura Italiana in Arezzo that I will be returning to this medieval city again. Join me in September for my second language program in collaboration with Paola Testi in September the 1st – 12th.
In Arezzo we will immerse in language and culture. We will taste wine, make pasta with chef Lala, rub elbows with the horsemen of the Giostra – Arezzo's famous jousting festival and party with the Italians in the street! Literally! We will dance in the streets and sing with the locals the evening before the horse race at the Propiziatorio "Good Luck" dinner.
Learn Italian in Arezzo!
The 2017 Arezzo Program will consist of 12 Days & 11 Nights in Arezzo, 6 Days Italian lessons (24 hours of instruction), Accommodation at le Antiche Mura a charming B&B next to Arezzo's Duomo. Breakfast &  Meals, 1 Cooking Lesson, a visit to gold jeweler's artisan shop, a visit to Arezzo's Saturday farmer's market to taste authentic local products as well as a visit to Arezzo's famous antique fair. We will tour the Basilica of San Francesco with a guide to learn more about Piero della Francesca's frescos depicting the True Cross. This year's program also includes excursions to Anghiari and Cortona. We will venture out of Arezzo to take part in the Monte San Savino "Sagra della Porchetta" where there will be more local crafts, food, dancing and singing in the nearby countryside. There will be Free Afternoons to Shop or wander in the steps of Roberto Benigni who filmed "la Bella Vita" in Arezzo, visit the house of Vasari, as well as a Guided tour of Arezzo with a teacher from the school. We will finish the week relaxing in the vineyards of Pomaio where we can take a dip in swimming pool surrounded by the fall vines, ripe and ready for the Vendemia – grape harvest – while sipping on the vineyard's wines.
Lets learn Italian in Arezzo together! All levels of language learners welcome from BEGINNER to ADVANCED. Limited spots so sign up today! Join me in bella Arezzo this coming September. Full itinerary and information about the 2017 Program: Click here to reserve your spot.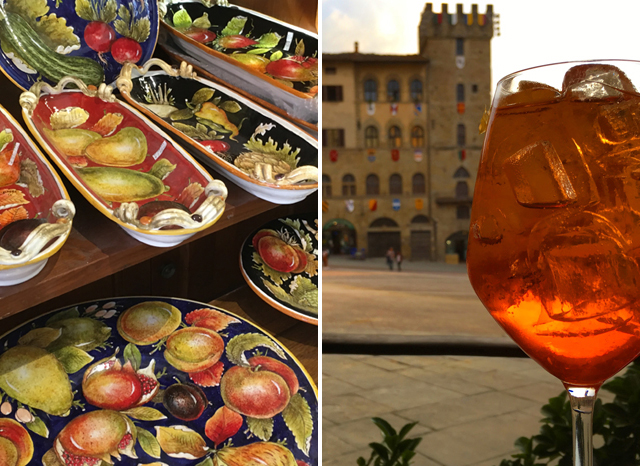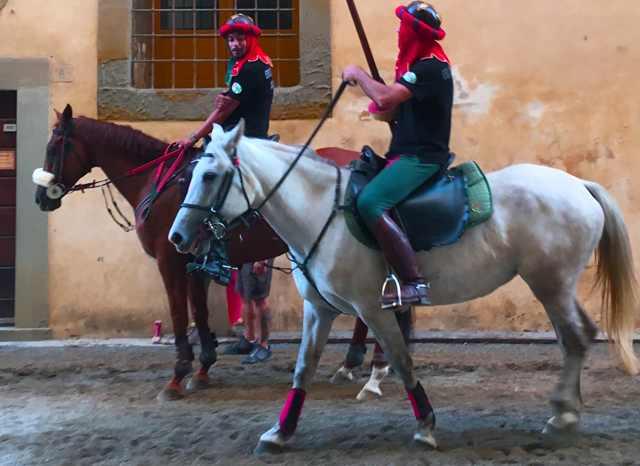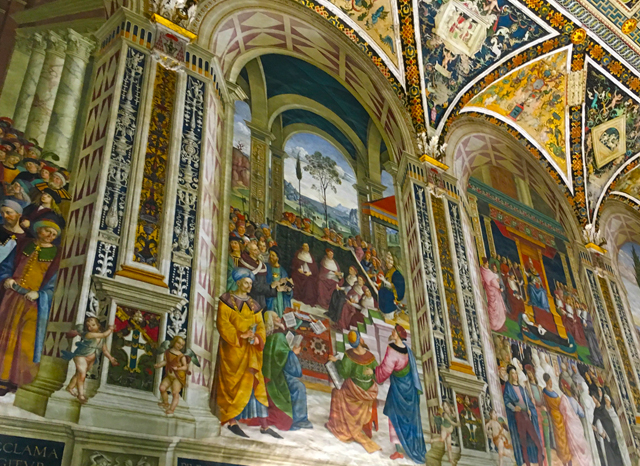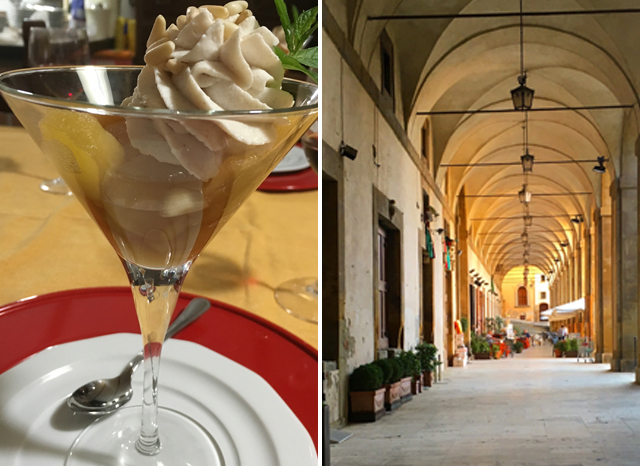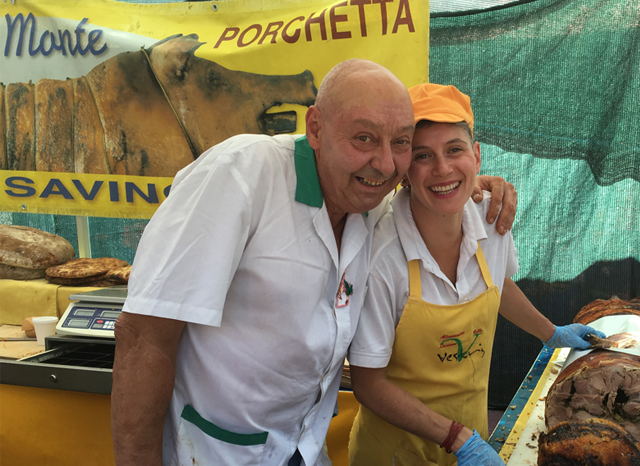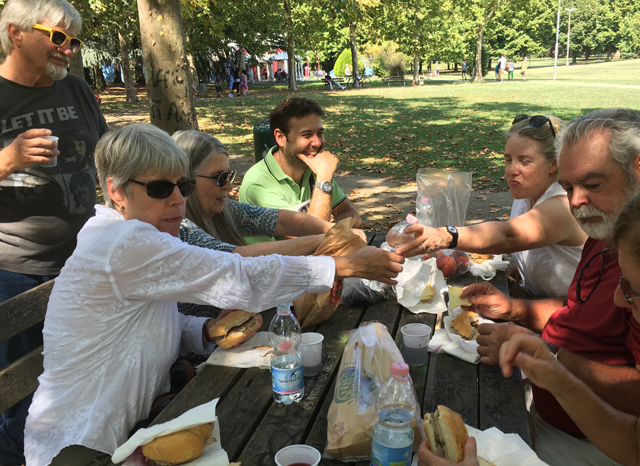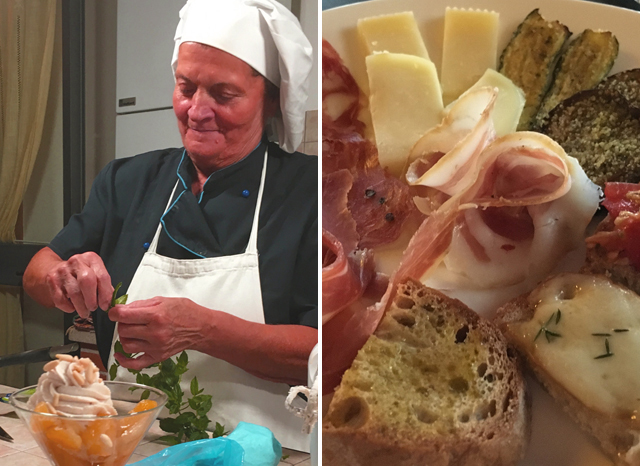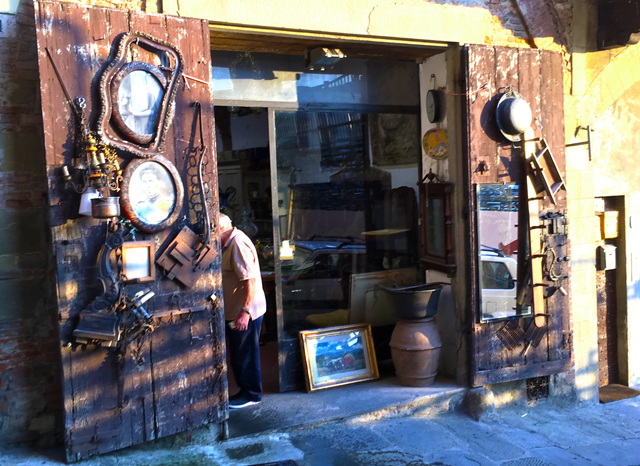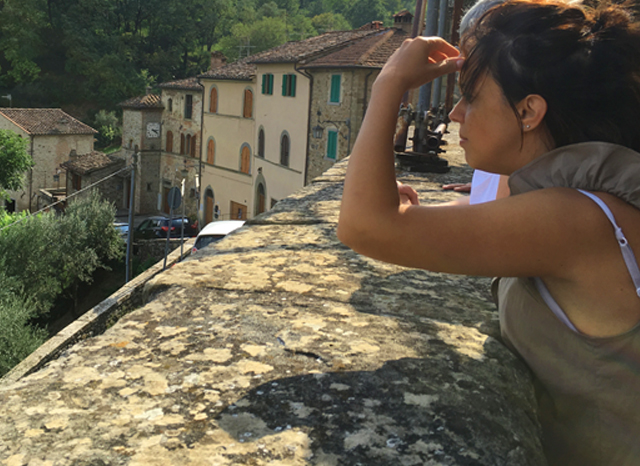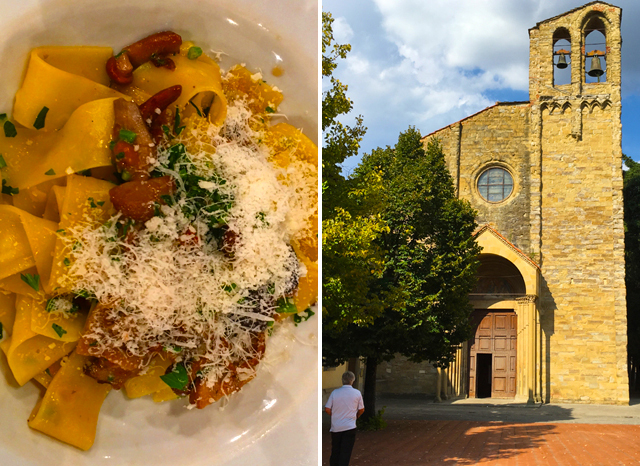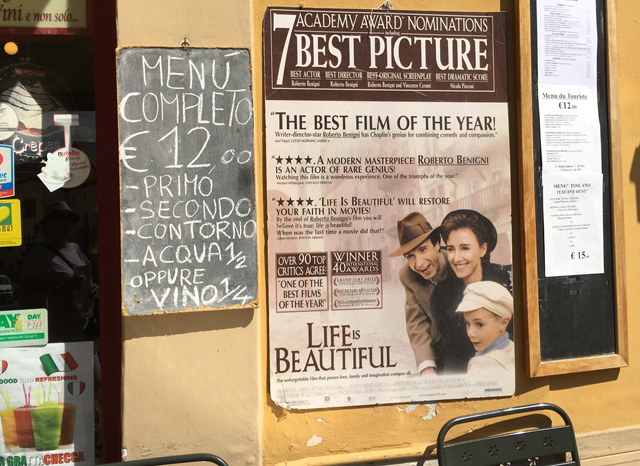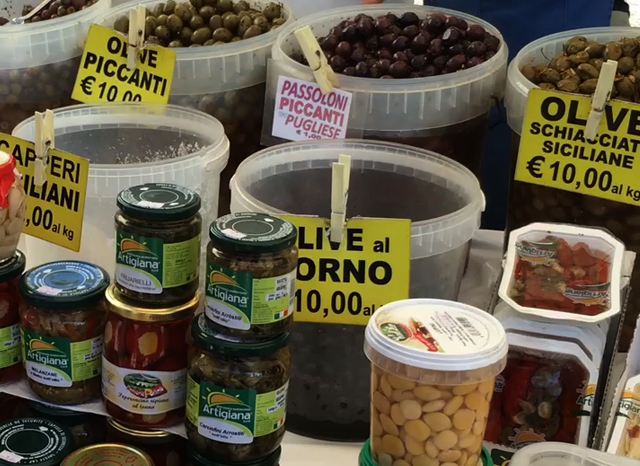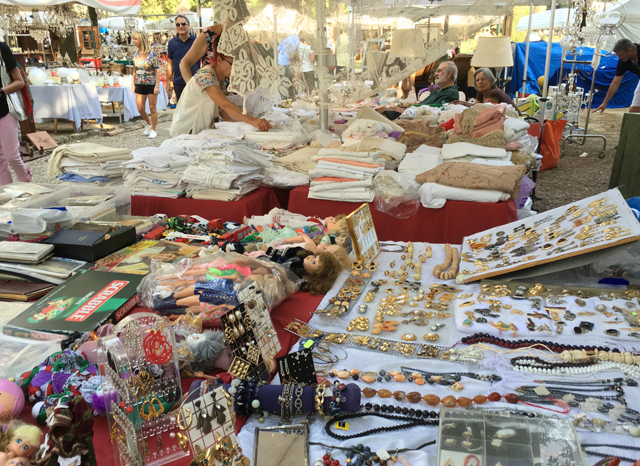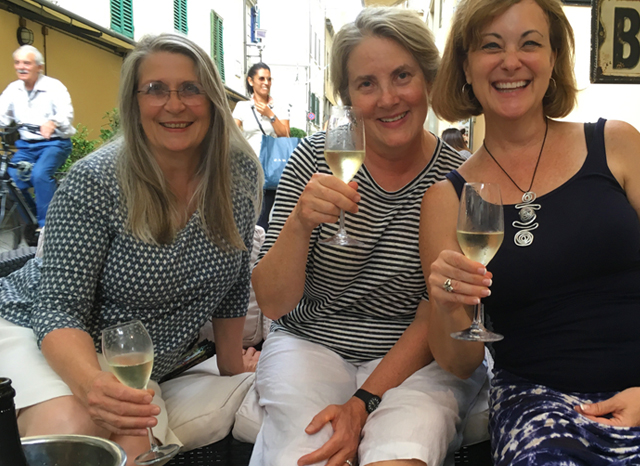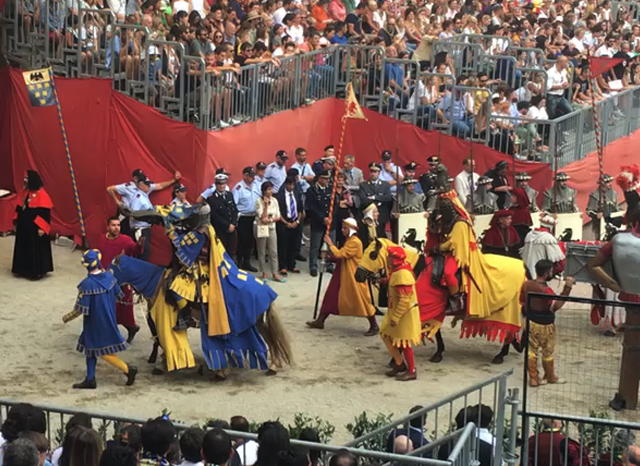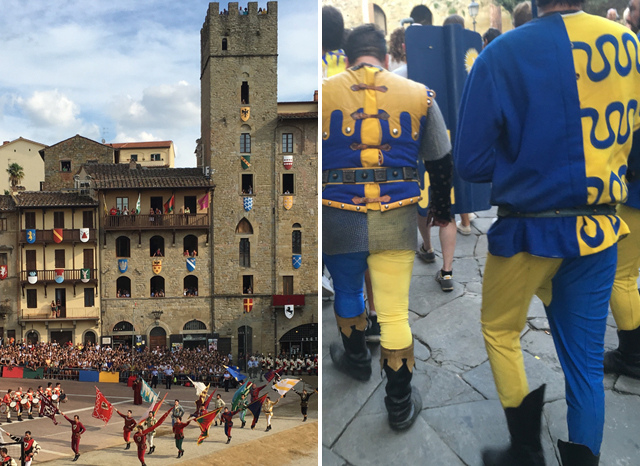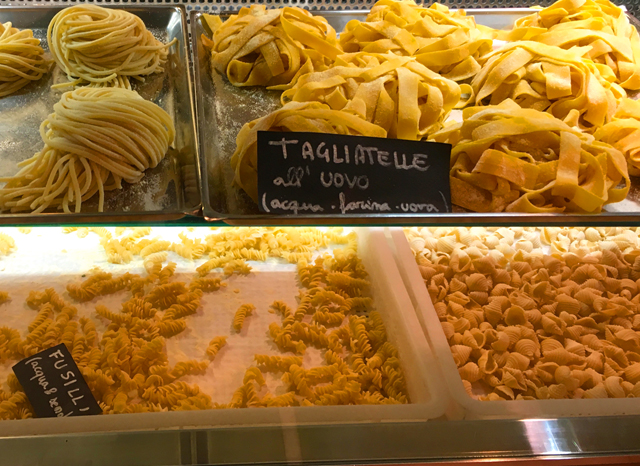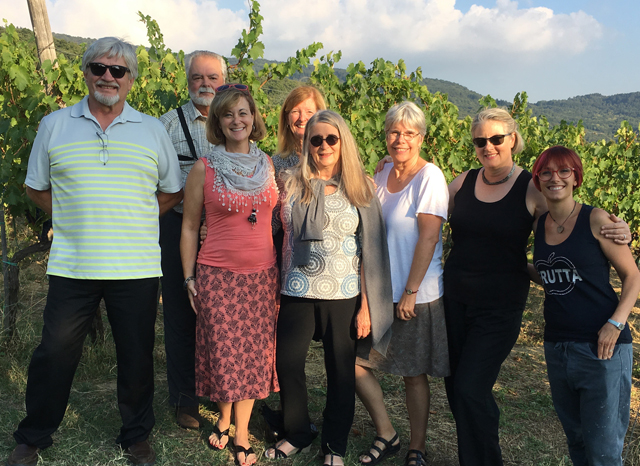 Join me in September for my second language program in collaboration with Paola Testi, September the 1st – 12th.
Join me in June for my fourth language program in collaboration with Lucca Italian School, June 4th-14th.
For FREE language learning tips check out the Matta Italian learning suggestions page!
Please follow and like us: